Arsene Wenger confident of overhauling London rivals in Premier League run-in
Arsenal boss Arsene Wenger has urged his side to keep the pressure on Chelsea and Spurs in the race for the top four.
Last Updated: 31/03/13 1:29pm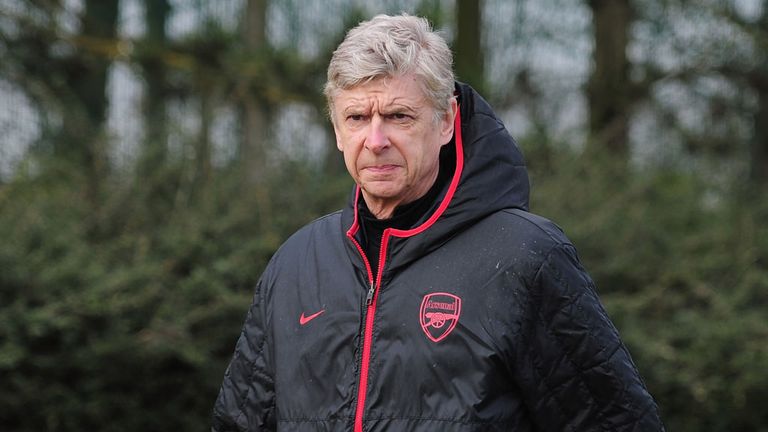 The 4-1 crushing of Reading on Saturday moved the Gunners within two points of fourth-place Chelsea, who slumped to a lacklustre 2-1 defeat at Southampton.
Arsenal are also just four points adrift of third-placed Spurs having won six of their last eight Premier League games, and Wenger's side have a game in hand over their north London rivals.
On their chances of finishing in the top four, Wenger said: "We have the experience, we have done it before and is what we want to do again. I am sure we will, but it demands a lot of dedication and nerves until the end."
Chelsea face a hectic fixture schedule as they are still competing for FA Cup and Europa League titles, and Wenger added: "It can be very positive if you are on a good run, and very negative if you are in bad form.
"But let's just take care of the way we play, take care of our spirit and give it our all. We are a group of players who want to go for it, and to go for it together.
"Sometimes Gervinho plays, sometimes (Theo) Walcott, sometimes (Lukas) Podolski, but we can only do it if we all have the same target and do it together."