Olivier Giroud says in-form Arsenal confident of top-four finish
Olivier Giroud insists Arsenal are still gunning for a top-four finish as the race for a Champions League place.
Last Updated: 01/04/13 7:50am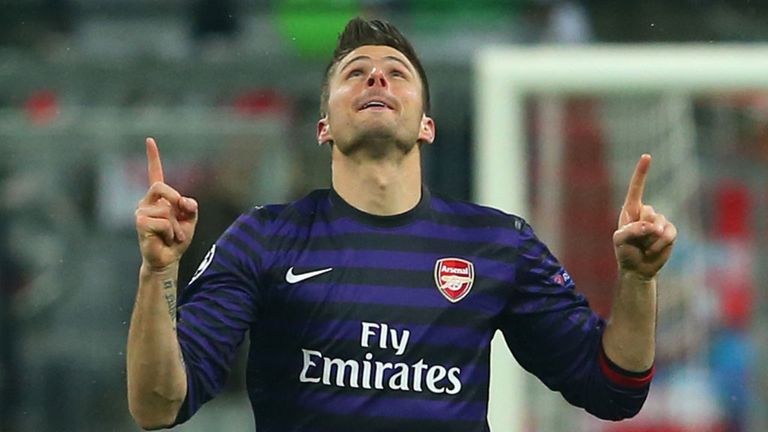 With Manchester United and Manchester City all but home and dry as far as Champions League qualification are concerned, Chelsea, Tottenham and Arsenal are leading the chase for the last two places at Europe's top table next season.
The Gunners are finishing momentum at just the right time - their 4-1 hammering of Reading on Saturday was their sixth win in eight Premier League matches.
With Chelsea losing at Southampton, Arsene Wenger's men are now just two points behind the Blues, and four off third-placed Tottenham - on whom they have a game in hand.
Giroud said: "We are confident. We are used to finishing the championship well. And again this season we will do the same.
"I trust in our qualities, so I really think we can make fourth and maybe even third place if we continue to play like we did (against Reading).
"We are playing well. We succeed to score lots of goals. However, we need to be more concentrated when we are defending, because we need more clean sheets because we dominate the games.
"We want to be ambitious and keep our focus."
Giroud says Arsenal must concentrate on taking care of their own business rather than worry about whether their rivals may drop points.
"We take the games one by one," he said. "Spurs have to play against Manchester City and Chelsea, so it is hard games for them.
"But every game is difficult, we can see that as Chelsea lost in Southampton, so we have to keep focus, concentrated and strong."