Arsenal boss Arsene Wenger feels there is still more to come from Gervinho
Arsenal boss Arsene Wenger does not consider Gervinho to be 'clinical' but feels he would get more goals if he relaxed.
Last Updated: 01/04/13 11:38am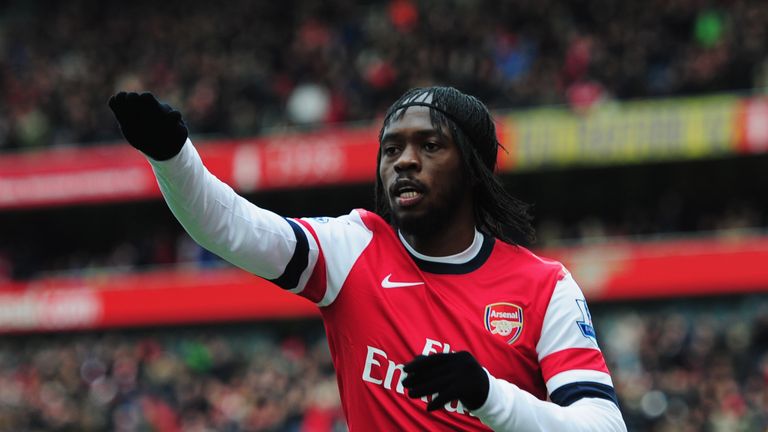 The Gunners saw their Ivorian forward lead from the front against Reading on Saturday, as he broke the deadlock in a comfortable 4-1 success.
He also provided two assists at the Emirates as he put in arguably his best performance for the club to date.
Wenger was not surprised by the standard of Gervinho's showing and believes there is the promise of more to come from a man who needs to have greater belief in his own ability.
"Honestly, he is not a clinical finisher," said the French tactician.
"When he is completely relaxed, he's quite good.
"He rushes his finishing because when he arrives in front of the goal he wants to get rid of it.
"The big goalscorers just pass it in and that's what he has to learn."
Wenger added on a man who went 14 games without a goal at one stage this season: "My worry was he played in front of a negative atmosphere here so you always persist to give him confidence again.
"In training, he finishes well. Better than when he arrived.
"It will get better. His finishing is linked with his psychology. He wants to do well. He loves football. He is a hard worker."