Arsenal full-back Nacho Monreal says Arsene Wenger has given him confidence
Arsenal defender Nacho Monreal says manager Arsene Wenger has filled him with confidence since he joined the club.
Last Updated: 05/04/13 2:01pm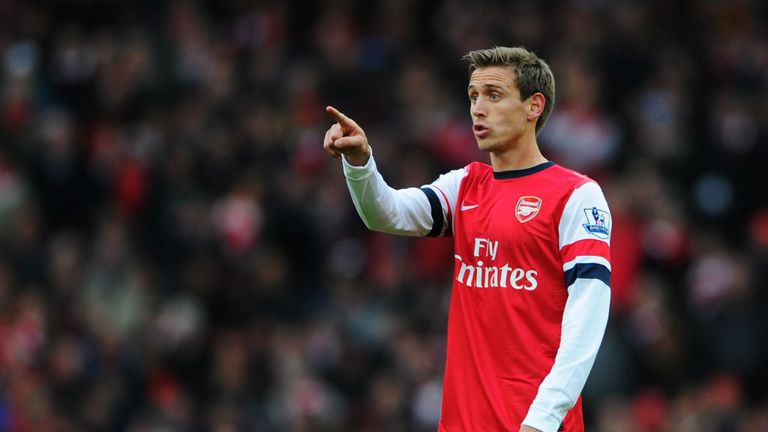 Wenger paid around £8.5m to bring the left-back to the Emirates from Malaga in January and the 27-year-old has impressed in his short time at the club.
"Since I've been here the manager has given me a lot of confidence and he's been starting me," he told Arsenal Player.
"This has been very important for me because it helps a lot to feel that the manager has faith in me, especially as I've just arrived. This in turn leads to good performances.
"Everything has been challenging in different amounts, because the league is completely different to La Liga. Coming here and not speaking the language, being unable to communicate with my team-mates, is one of many difficult situations that is making me grow as a person and as a player."
Monreal admits he has found it tough to adapt to the English game but believes he can thrive here.
"It has been tough adapting to the type of football played here in England as the players are a lot more physical," he added.
"There's also a different style of play, as I've said before there's an emphasis on reaching your opponents' goal as quickly as possible. I've been here two months now and little by little I am adapting to this style of play. I am happy to be here.
"The worst change for me is the difference between a very hot town in the south of Spain and the freezing cold weather over here."
Monreal has overcome a knee injury and is likely to start against West Brom this weekend. However, one Arsenal player who will definitely miss the game is midfielder Abou Diaby, who was been ruled out for the rest of the season.
The 26-year-old had surgery on a tear to his anterior cruciate ligament, the latest in a long list of injury problems the France international has had to deal with and assistant manager Steve Bould is hoping this prolonged lay-off could be the last.
"As we all know, he's had seven years of injuries and it takes a huge character to come back," said Bould. "Maybe it's a chance for him to correct everything that was going wrong. That's the positive that he can go forward with.
"He might use the seven or eight months to get rid of all those injuries that he was struggling with. We're all hoping and praying that he comes back a better player."