Premier League shareholders ratify rules governing financial regulation of clubs
Premier League shareholders have ratified the rules governing financial regulation of clubs.
Last Updated: 11/04/13 6:22pm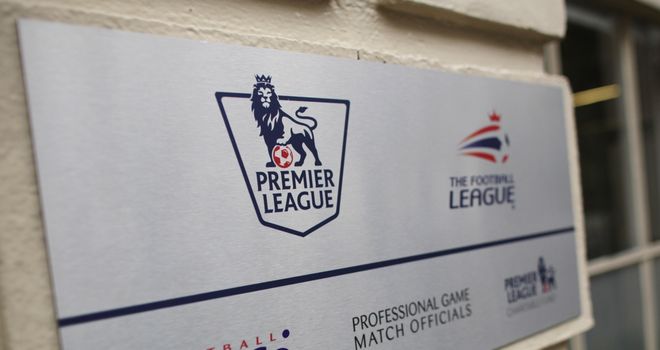 The plans promise two significant controls; to limit players' wage bills from next season and longer-term measures that will restrict the amount of losses clubs can make to £105million over three years.
Clubs whose total wage bill is more than £52m will only be allowed to increase their wages by £4m per season for the next three years, but the cap does not cover extra money coming in from increases in commercial or matchday income.
The ceiling when the wage increase restrictions kick in will be £52m next season, £56m the following year and £60m in 2015-16. Only seven of the current top-flight clubs would be under that ceiling at the moment.
The Premier League's 20 chairmen agreed by the narrowest majority to bring in the main controls in February, 13 voting for, six against with one abstention.
Thursday's vote, written down rather than a show of hands, was slightly more decisive with 14 clubs in favour, one abstention and Manchester City, Fulham, West Brom, Aston Villa and Southampton voting against it.
One concession was agreed, meaning that any profits from player sales will not be part of the spending restrictions on players' wages.
Football Association chairman David Bernstein admits he welcomes the agreement.
He said: "There is stress on clubs that none of us have wanted to see, with all the changes taking place in football.
"So it's good to see that bit by bit UEFA, the Football League and the Premier League are taking a step in the right direction."