Aaron Ramsey confident Arsenal can secure a Champions League spot
Aaron Ramsey is confident that Arsenal can secure a top-four finish this season if they beat Fulham on Saturday.
Last Updated: 17/04/13 4:25pm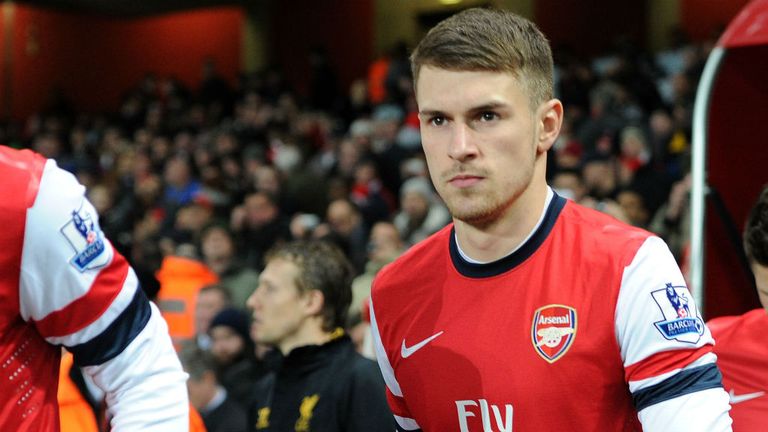 The Gunners travel to Craven Cottage where a win could take them five points clear of rivals Tottenham, who occupy fifth place, although they will have played two more games.
Arsenal were made to settle for a 0-0 draw in Tuesday night's game against Everton, but Ramsey is still upbeat about their chances.
"It's important," he told the London Evening Standard when speaking about Saturday's game.
"We always knew this week was going to be a big one for us.
"We're still unbeaten in a load of games and hopefully we can finish the week off strongly by getting a win against Fulham. That will put us in a strong position.
"It was important for us not to lose against Everton. We still have a lot of confidence. It didn't quite happen for us in the final third but overall we were quite solid. We're looking forward to the weekend.
"Tottenham and Chelsea still have tough games. Teams are going to drop points and we're still positive and confident we can finish in the top four," he added.
"We're third at the moment and Chelsea and Tottenham may feel a bit of pressure going into their games to get the three points."
Ramsey also believes that having an almost fully fit squad for Arsene Wenger to choose from will give Arsenal an extra advantage.
"It's always important. Last season we showed it with (Tomas) Rosicky coming in after injury and he was fantastic," he said.
"The squad is going to be important for us now. Hopefully everyone will stay fit and we can finish the job off."