Peter Hill-Wood expects Arsene Wenger to stay as Arsenal manager
Arsenal chairman Peter Hill-Wood has claimed it is 'complete nonsense' that Arsene Wenger will leave as manager.
Last Updated: 01/05/13 8:58am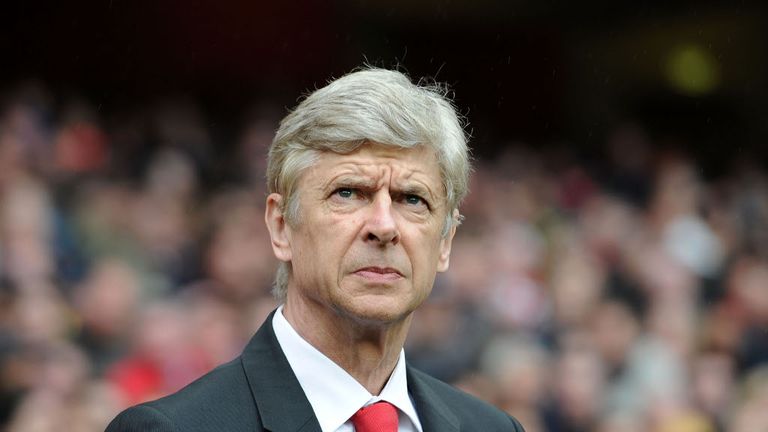 Wenger has been heavily linked with a move to Paris St Germain amid reports that the French club's current coach Carlo Ancelotti will replace Jose Mourinho at Real Madrid in the summer.
However, Wenger insisted earlier this week that he would be staying at the Emirates Stadium and intends to fulfil his contract, which has one season left to run.
Hill-Wood has also dismissed suggestions that the Frenchman could walk out on Arsenal and denied there is a clause in Wenger's contract that would allow him to leave.
"I think this is complete nonsense," Hill-Wood told the Daily Star. "In fact, I know it is complete nonsense."
Regarding the reported contract clause, Hill-Wood added: "That is news to me and I would certainly know if there was one.
"He is happy as Larry and the whole thing is complete rubbish."
Following the rumours of a move to PSG, and also that he could be the man to replace Mourinho at Real, Wenger outlined his commitment to Arsenal.
"I do not know what is said about me," he explained on Canal+.
"I'm focused on the next game and the next season and I'll see what I do at the end of my contract.
"I have always fulfilled my contracts and I can't see why it would change at my age."