Alex Oxlade-Chamberlain admits Arsenal are under pressure to qualify for the Champions League
Alex Oxlade-Chamberlain admits the Arsenal squad are aware of the pressure on them in the race for the top four.
Last Updated: 04/05/13 5:14pm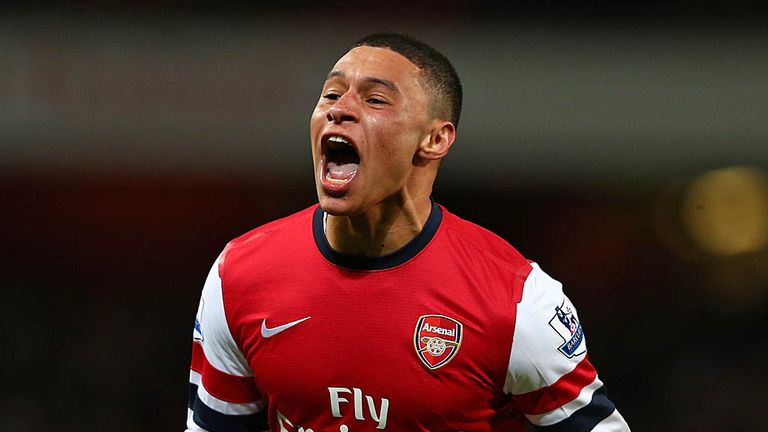 The Gunners are currently in fourth place but are just two points ahead of north London rivals Spurs, who have a game in hand.
Should they miss out on the top four it would be the first time they have failed to qualify for the Champions League since 1997.
England star Oxlade-Chamberlain concedes the squad are aware of the pressure of expectation placed on their shoulders as they head into the final few games of the campaign.
However, he insists it is something they are used to and indeed hope to thrive under in their remaining matches.
"We are definitely conscious of the fact we have to make the Champions League," he told the Sun. "Arsenal are a massive club, there's always pressure and expectation but that's what we have to cope with.
"That's why we have been signed, to deal with high pressure situations and perform at a level which keeps the club where it deserves to be. We have a tough three games to try and make that happen. I'm sure Tottenham and Chelsea are feeling pressure to do the same."
"Yeah, it's tight. At the same time it is exciting and we know what we've got to do as well. We cannot look around too much at what's going on with Spurs and Chelsea because that's when you get side-tracked from what your own goals are."