Arsenal's Lukas Podolski doesn't mind who fires Arsenal into Champions League
Striker Lukas Podolski says he doesn't mind who fires Arsenal into the UEFA Champions League as long as they get there.
Last Updated: 19/05/13 3:35pm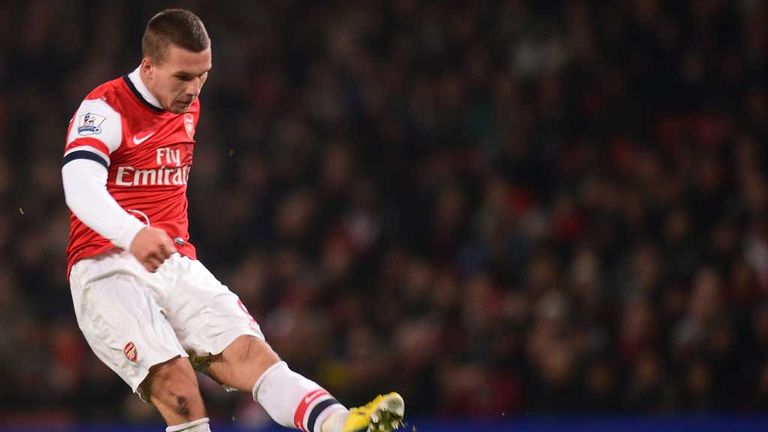 The Gunners travel to Newcastle on Sunday knowing that a win would secure them at least fourth place in the Premier League.
Podolski netted a brace in the 4-1 win over Wigan on Tuesday night, which pushed them back above Tottenham and also confirmed the relegation of the FA Cup winners.
But with fellow forward Olivier Giroud returning to the squad following suspension, Podolski's place could be under threat.
The Germany international has produced consistent displays this season since his summer move from Cologne, scoring 16 goals in all competitions.
"We needed the three points (against Wigan) and got the three points so we are looking forwards to the next match now," Podolski told Arsenal Player.
"I am always happy with a goal, but the three points were more important for us.
"We are in the fight for the Champions League places and for third place, so now will prepare for the next match."