Arsenal's Carl Jenkinson keen to take advantage if Bacary Sagna moves to PSG
Arsenal defender Carl Jenkinson is keen to take advantage if Bacary Sagna moves to Paris St Germain.
Last Updated: 19/05/13 1:30pm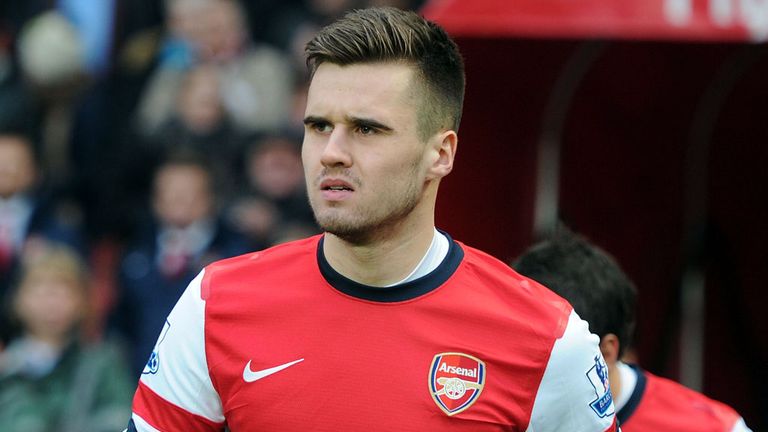 Sagna has emerged as a target for the big-spending French club and has done little to dampen the speculation.
"Of course it makes me proud to read PSG are interested," said Sagna, quoted in the Daily Star Sunday. "They are a very attractive club.
"Personally, I've not been approached by PSG. I don't know if they have contacted my agent or if these are rumours.
"I don't close any door. I could very well extend my contract here in London but equally I could leave at the end of the season. I only have one year left on my contract - we will see."
Sagna's exit would present an opening for Jenkinson and the 21-year-old right-back, who made his senior England debut in November, is eyeing a breakthrough season.
"Next season is a big one for me and I want to grab it with both hands," said Jenkinson.
"I want to be the first-choice right-back at this club and I am not going to stop working until I get there.
"It's what I want to achieve and after that I want to stay in the position for years to come. I've got to work my socks off and keep developing if I want to do it."