Transfer news: Arsene Wenger to spend in summer to help Arsenal kick on
Arsenal boss Arsene Wenger has vowed to invest in new players and use this season as a springboard for success.
Last Updated: 20/05/13 8:42pm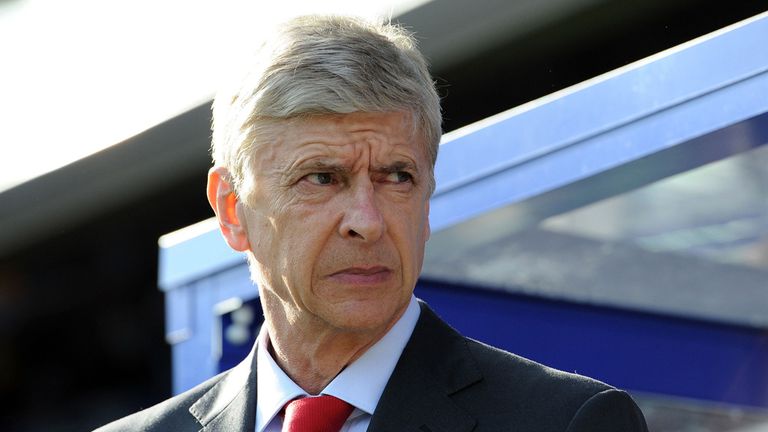 The Gunners beat Newcastle on the final day to pip rivals Tottenham to fourth spot and secure qualification for next season's UEFA Champions League.
But, with the club's trophyless run extended for another year, Wenger knows he must kick on if he is to satisfy the demands of supporters and is promising to spend.
"The last three months are a springboard for next season," said Wenger, quoted in the Daily Mail. "We have to transfer that belief into the start of next season.
"We need stability and to strengthen. Is it spending a lot on one player or buying many players?
"We want additions but we want to keep the structure and spirit and quality of the team.
"Let's not forget there are many clubs with big money and not enough talent to strengthen all the teams. But we will go out in a proactive way."
Wenger acknowledges that task is less tricky now a top-four spot is secure, adding: "It means we can play with the top teams in Europe and it is easier to bring in players when you are in the Champions League."
Wenger admitted he was pleased with the spirit shown by his side in the latter part of the campaign and added: "I'm proud of the character and the spirit, especially with all we had to deal with during the season.
"The players are special. I've told them many times and they've shown it. In the last two months they have been absolutely exceptional.
"It's a good basis, as well, on a longer term to go into next season on such a strong run.
"I'm very proud. We were very far behind Tottenham and even after defeat there (at White Hart Lane) we've shown character and attitude to come back and make 73 points, which is three points better than last season.
"I have had many groups in my life and the focus and the desire to do well was always exceptional. It's one of the best groups I've had in my life on that front.
"The combination of quality and attitude has been great, and that's why I always had faith that we would come back."
Wenger is now hoping that Arsenal can build on the momentum gained in recent months by challenging for the Premier League title next season.
He added: "We want to do that next season. Let's not forget the consistency we've shown over the years in qualifying for the Champions League and knowing everybody is desperate to get in there."
Sky Sports' Gary Neville believes Arsenal must now set their sights higher.
"It's a good time to keep perspective," he said on the final Ford Super Sunday of the season.
"They're celebrating - and rightly so - but let's not forget they finished fourth. This is Arsenal, who have set a standard in these last 15 years under Arsene Wenger and they've now got to go for it. They have got to improve next season.
"For two years on the bounce they've shown great character and spirit. We wrote them off after the Arsenal v Tottenham game at White Hart Lane. We thought this was going to be the year where Arsenal fell short.
"Everything changed after that. Tottenham helped them by losing at home to Fulham and giving them a little bit of impetus.
"Arsenal have done really well for the level they are at, but as Theo Walcott says, they now need to be challenging for a title."