Arsene Wenger says Arsenal made a mistake not signing Gareth Bale
Arsene Wenger has acknowledged he made a 'huge mistake' in not signing Tottenham star Gareth Bale for Arsenal.
Last Updated: 04/06/13 9:27am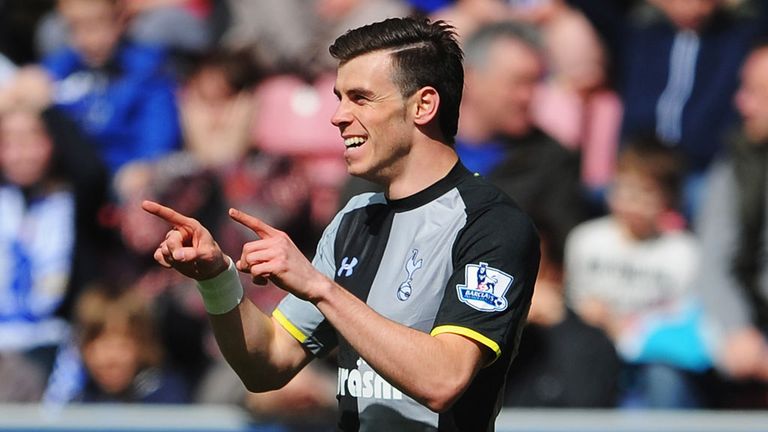 Bale joined Tottenham in the summer of 2007 from Southampton, 18 months after his former team-mate Theo Walcott had moved to Arsenal.
Wenger was tracking both players, but the Arsenal manager felt he had enough options at left-back at the time and decided against a bid for Bale, who has since blossomed into a devastating attacking player.
"We didn't take him as we had Ashley Cole and Gael Clichy and didn't want another left-back," Wenger told Al Jazeera Sport.
"I must confess it was a huge mistake as he can play in midfield. He struggled at the start at Tottenham, then they moved him to midfield and he has done exceptionally well.
"The career of a player sometimes depends on playing in the right position."
Yet, despite missing out on signing the current Footballer of the Year, Wenger was happy to have captured Walcott, adding: "At some stage, we were on about taking the two if possible.
"But we could get Walcott and I am very happy. You'd be amazed by the number of players we should have signed. Every club misses players."
However, Wenger accepts that Bale has the potential to rival the likes of Cristiano Ronaldo and Lionel Messi as one of the best players in the world.
Wenger continued: "He has the potential. Now it depends on his consistency at the top level and injuries.
"If you look at Cristiano Ronaldo and Lionel Messi - the two head figures of world football - they have fantastic health and don't miss a game. Bale has power, pace and direct play in his game.
"I still think he is a typical flank player and they are so difficult to find. I think he is too young to move to the middle."