Premier League: Arsenal want Arsene Wenger to stay long term, Ivan Gazidis says
Arsenal chief executive Ivan Gazidis has confirmed he wants Arsene Wenger to stay at the club for the "long term".
Last Updated: 07/06/13 5:44am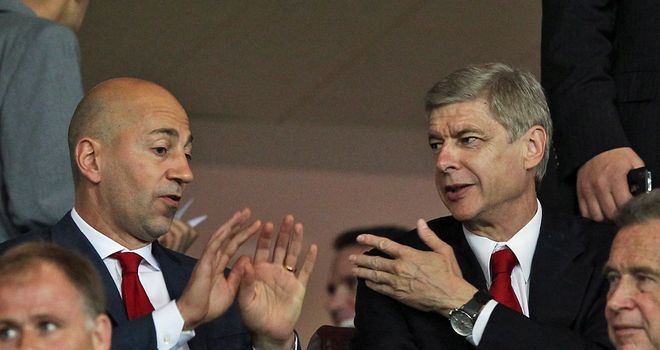 Wenger has spent almost 17 years in north London but is yet to confirm his future plans as he enters the final year of his current contract.
The 63-year-old has been linked with a fresh challenge in his native France after an eighth season without silverware intensified rumblings of discontent at the Emirates.
Gazidis refused to reveal whether negotations over a new deal had begun but was adamant Wenger had the backing of the board to continue beyond next term.
"We think we have got a fantastic manager," Gazidis said. "We hope that he wants to do what he is doing for the long term. I believe he does.
"I think he is still ambitious, still driven and sees the potential of the club as he looks forward and I think he is very excited by that.
"We have a great relationship and he has a great relationship with the board as well. So, quietly and at the right time, I think we will make an announcement on that when things are all put in place.
"This is going to happen very quietly behind closed doors, privately and then there will be an announcement.
"I don't even want to say (if we have discussed a new deal). We have got a lot of confidence in Arsene that he is the right person to take the club forward and I think he will want to do that."