Lukas Podolski hopes Arsenal take advantage of manager changes
Lukas Podolski hopes Arsenal can take advantage of the managerial changes at several of their Premier League rivals.
Last Updated: 07/07/13 12:07pm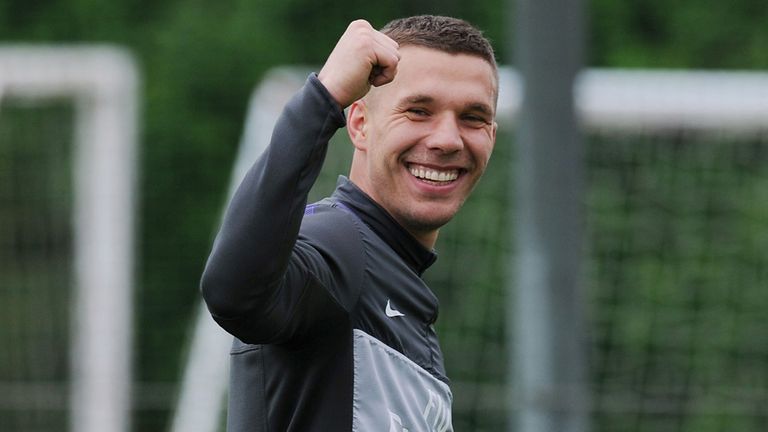 Podolski will be back for pre-season training at London Colney on Monday having been given an extended break due to his participation in Germany's friendlies in America in late May and early June. On Thursday, he will be heading for Indonesia and the start of the club's pre-season tour of the Far East.
"It will be good to be back in training and I feel fit," he added. "This is a very important time of the year.
"This will be my first tour with Arsenal and I'm really looking forward to it. I hope Arsenal can have a good pre-season and, hopefully, all of us can be injury free. It's good to have Jack Wilshere back but we need all our players to be available.
"Last season was a good season for me. I scored a lot of goals and made a lot of assists so I was happy.
"I came from a small team like Cologne so it wasn't easy but, hopefully, this year will be better."
A month ago, Podolski was being linked with a return to the Bundesliga with Borussia Dortmund but was quick to deny the transfer talk.
The striker is likely to face increased competition for places in North London next season, with Gonzalo Higuain expected to arrive from Real Madrid for a fee of around £23million, but he is not fazed by the prospect.
"It's always good when good players come in. I don't worry about a specific player. And it's certainly not a problem," said Podolski.
"I'm strong enough and I have qualities. And when good players come in, I'll play with good players.
"Every season, players come in and players go. But I think it's good news if top players come in."