PFA to help former England full-back Kenny Sansom battle alcoholism
The PFA is to help former England full-back Kenny Sansom, who is homeless and battling alcoholism.
Last Updated: 04/08/13 1:21pm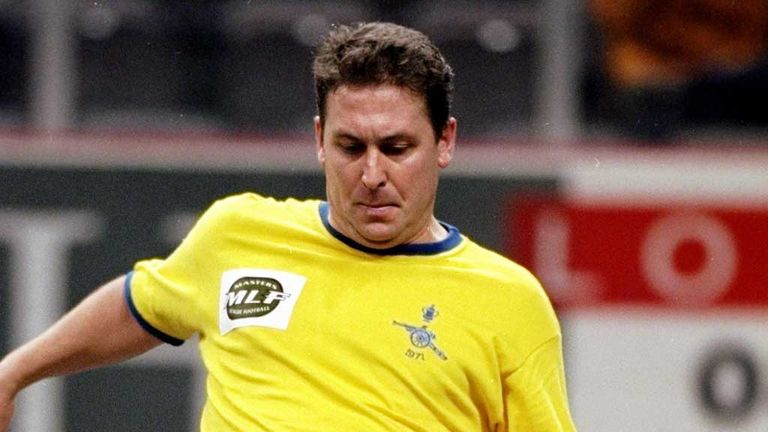 Sansom, 54, won 86 England caps between 1979 and 1988 and played in two World Cups.
The former Arsenal star revealed earlier this week the extent of the personal problems that have hampered him for several years.
Michael Bennett, the PFA's head of player welfare, said he is in daily contact with Sansom, who is currently staying at a hotel.
"We were aware of what was going on in the previous months so it wasn't a surprise to us, but I can understand why it surprised Joe Public," Bennett told BBC Radio.
"The situation is that he's come into the office and we've discussed quite a few different options that are available to him.
"We're waiting for him to make a decision on what option he wants to take. Mostly the options are detox and supporting him in terms of getting better. He can do a 28-day detox where he'll have support around him to help him deal with his drinking issues.
"He'll also have support ready for him when he comes out after the detox, as well as trying to find him some housing.
"What option he chooses is up to him. He's in a hotel at the moment, a safe environment.
"There were a couple of days, Kenny said, where he didn't have anywhere to sleep so he was sleeping on a bench in the Bromley area. We don't know where or how.
"Kenny had a distinguished career, so to hear the fall of that career and that he's been sleeping on a park bench is very sad.
"We weren't aware that he was sleeping on a park bench at the time or else we would have tried to find him some accommodation.
"The future is bright for Kenny. He's a very engaging, loveable man. He's only 54 so he has many years ahead of him," Bennett added.
"We're here to support him, but he must engage with us. I speak to him on a daily basis.
"Sometimes when a player's career is over they are kicked out of the cocoon and into the big wide world. Some players' self-esteem can get very low. Some players find the transition outside the game very difficult. I'm not saying that was the case for Kenny, but it seems to point in that direction."