Arsenal fans call for Arsene Wenger's contracts talks to be put on hold
A group of Arsenal fans have told the board that it would be 'inappropriate' to offer manager Arsene Wenger a new deal.
Last Updated: 19/08/13 12:49pm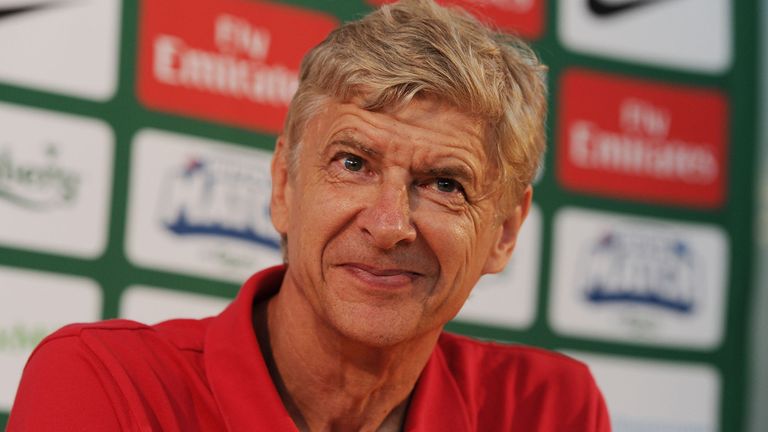 Wenger's current contract expires at the end of the season but the Arsenal Supporters Trust (AST) wants any talks to be put on hold.
Fans are furious with the Frenchman's recruitment policy and called for investment throughout the disappointing 3-1 home loss to Aston Villa in their Premier League opener on Saturday.
French forward Yaya Sanogo is the only signing of the summer despite the board's assurances that they have money to spend and will compete financially with the top clubs.
"In recent weeks (chief executive) Ivan Gazidis has spoken of the club's intent to offer Arsene Wenger a new contract. The AST believes this is inappropriate," the group, who own a handful of shares in the club, said in a statement on Sunday.
"There remain important questions about the way player identification, recruitment and remuneration processes are managed at Arsenal.
"The failings we highlighted in Arsene Wenger holding too much power have only been amplified in recent weeks. These must be addressed as a matter of urgency.
"For several transfer windows now, Arsenal have not used all the resources available to strengthen the team.
"A decision on whether to offer an extension to the manager's contract which ends in May 2014 should only be taken following the closing of the transfer window and assessment of the team's performance in the weeks ahead.
"Considerable improvement must be shown for us to be convinced this should happen."