Arsene Wenger wants to keep Lukas Podolski at Arsenal after Schalke link
Arsene Wenger has told Lukas Podolski he is still wanted at Arsenal after the German was linked with a return home.
Last Updated: 25/08/13 7:38am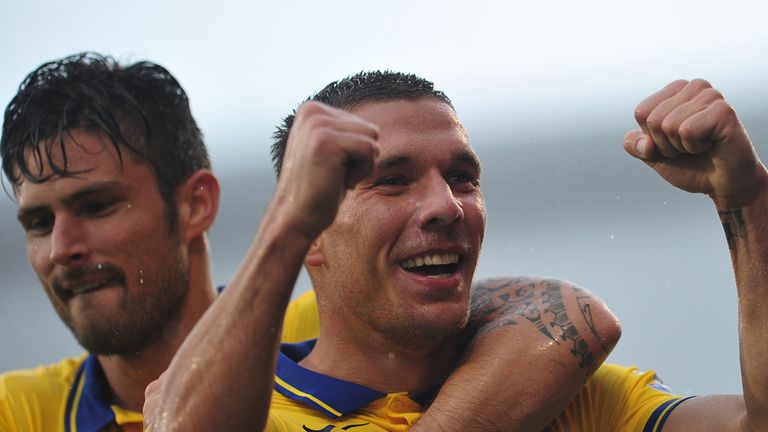 Podolski marked his first start of the season with two goals in a 3-1 win at Fulham just hours after it was reported he could join Schalke on loan.
The striker was substituted more than any other player in last season's Premier League and his omission from the side for Arsenal's opening two games this term led to speculation of a move.
But after watching his side secure a first league win of the campaign at Craven Cottage, Wenger made it clear he wants to keep Podolski.
He said: "I am pleased for him because he hasn't started much recently more because of the balance of the team than his performances.
"I am pleased because he plays with a lot of spirit and he can score goals. Everybody in the squad loves Lukas and I want to keep him.
"When a player doesn't play he is not happy and recently he did not always start but if you look at his and Olivier Giroud's goalscoring record it's very good."
Wenger would not be drawn on the possibility of signing Newcastle's Yohan Cabaye but said new recruits could arrive before Sunday's derby against Tottenham.
"Before next weekend? It's possible. Honestly, I'm not the only one that can decide that because the clubs who sell the players (are involved too).
"We are on the market, you know that. I know you expect news from us. We will try to give you some but at the moment, nothing to announce."