Arsenal defender Carl Jenkinson relishing Champions League
Arsenal defender Carl Jenkinson believes the Champions League is vital to the development of young players.
Last Updated: 28/08/13 10:55am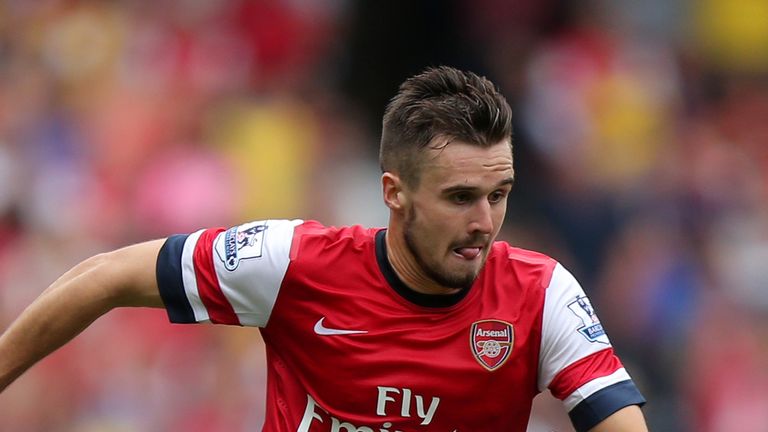 The Gunners are widely expected to cement their place in the group stages of Europe's elite club competition for a 16th successive season when they line up for the second leg of their qualifying tie with Fenerbahce on Tuesday night 3-0 to the good.
Jenkinson may start at right-back with Bacary Sagna set to switch to centre-back and said ahead of the clash: "We need to be playing at the pinnacle of football and that is the Champions League.
"If you want to improve and test yourself against the best players in the world, you have to be playing in the Champions League.
"It's vitally important and that's what makes tomorrow massive for us. It's vitally important we go out there and finish the job."
Arsenal overcame Fulham 3-1 on Saturday as they continued their recovery from a home defeat to Aston Villa on the opening day of the Premier League season, and the 21-year-old added: "After the first game everyone was down and I think it was important we responded quickly.
"We did that against Fenerbahce and the last couple of games have given everyone that extra confidence that you need and hopefully we can go on a good strong run now.
"No-one wants to lose any game and, especially when you're playing for Arsenal, you're not expected to.
"To lose the first game at home was very tough on everyone. I think everyone took it a bit personally and looked at themselves and thought 'that isn't good enough'.
"The last two games we've performed exceptionally and everyone's lifted their game, which was important. We've got to continue to do that if we're going to be successful this year."