Mesut Ozil's former team-mates express disappointment at Arsenal move
Mesut Ozil's former team-mates at Real Madrid have expressed disappointment after he completed a move to Arsenal.
Last Updated: 03/09/13 4:48pm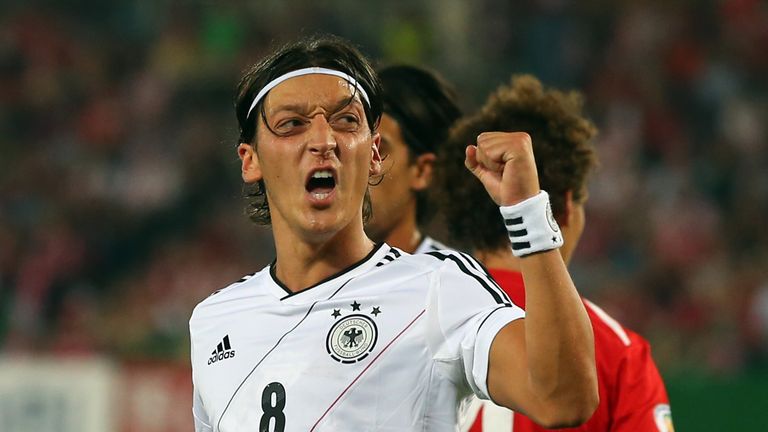 Arsene Wenger's men captured the Germany international, who joined Spanish giants Real from Werder Bremen in 2010, in a deal worth £42.4m.
And defender Sergio Ramos, while hailing Ozil's individuality, says he was surprised by the news of the 24-year-old's departure.
Ramos said: "Mesut is a different player. If it was up to me he would be one of the last players to go. But he and the club have made their decision and I can only wish him the best.
"I get on really well with him. He's a unique player and it's a shame. These are personal things, he decides his future. Everyone chooses what's best and he's free to do what he wants.
"We have a great team and hopefully it will be a great season."
Alvaro Arbeloa added: "I'm a little bit surprised, it's a shame, and it's a big loss to the dressing room, on a footballing level and on a personal level too.
"He said goodbye to us on Sunday, but I thought he was joking. He's very different, there's no player like him in the world. He makes the difference on the pitch.
"He'll have his reasons for moving. But we will keep looking forward, we have other great players. I understand it's tough for the fans, they loved him. He is a phenomenon and got on well with everyone. It's a real loss."