Transfer news: Damien Comolli backs Mesut Ozil to become big star in England
Arsenal's former European scout Damien Comolli expects Mesut Ozil to make a big impact at the Emirates Stadium.
Last Updated: 03/09/13 5:29pm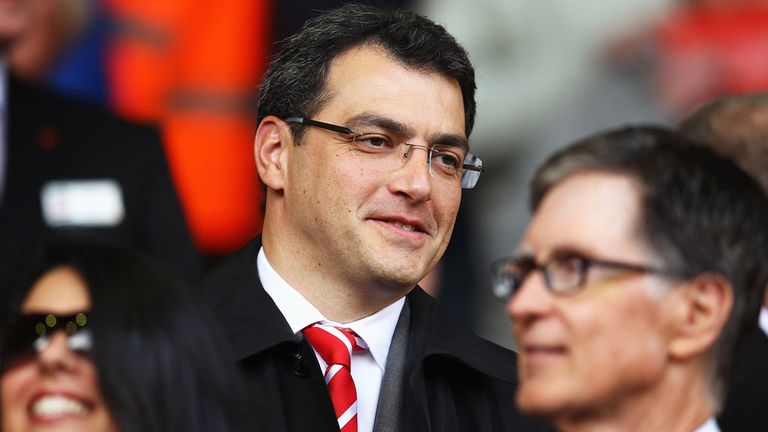 Arsene Wenger finally secured his big signing of the summer after Ozil joined in a deal thought to be worth £43million.
Arsenal smashed their club record to land the German international, but Comolli, who worked for the Gunners between 1997 and 2004, insists it is money well spent.
He is confident that Ozil will slot quickly into the Arsenal line-up and feels his arrival will keep the club in contention for major honours.
"I think it's the one signing of the summer that can make a massive difference," Comolli told Sky Sports News.
"He's a truly world-class player and when you look at the going rate at the moment, you know the Cavanis, the Bales, the Falcaos, he's cheap.
"In a side that is already very good technically, he's going to bring even more creativity and imagination and technique. I think he's going to be a massive, massive signing for Arsenal."
Comolli helped to sign Gareth Bale during his spell as Tottenham's director of football and was immediately impressed with the youngster, who went on to complete a world-record move to Real Madrid this week.
He kept a close eye on the teenager while he was learning his trade at Southampton and felt he had all the attributes needed to reach the top.
"I remember going there on freezing nights in Southampton and there is one game in particular. He played at QPR, an away game, and he was absolutely outstanding. I couldn't remember seeing such a creative player, playing from the back," he said.
"He got a penalty on that day. He was just outstanding and he was only 17, so straight away we jumped on the opportunity.
"He ticked all the boxes, bright player, dedicated professional, very good family, excellent background behind him. The hardest thing was not to convince us to spend the money, but to convince him to come to us."
United were also interested in Bale before he opted to join Spurs and Comolli revealed how Ryan Giggs tried to tempt the youngster to Old Trafford.
"We were really worried to be honest with you. With the Welsh connection we heard that Ryan Giggs was talking to him all the time, telling him he should come to Manchester United," he said.
"Whether United made an offer, I don't know. They had and they still have so much financial power, so if they wanted to offer more than Spurs they could have done very easily."