Arsenal investigating whether academy coach broke FA rules by betting on Mesut Ozil signing
Arsenal are investigating whether an academy coach may have broken FA rules by betting on the signing of Mesut Ozil.
Last Updated: 06/09/13 10:42am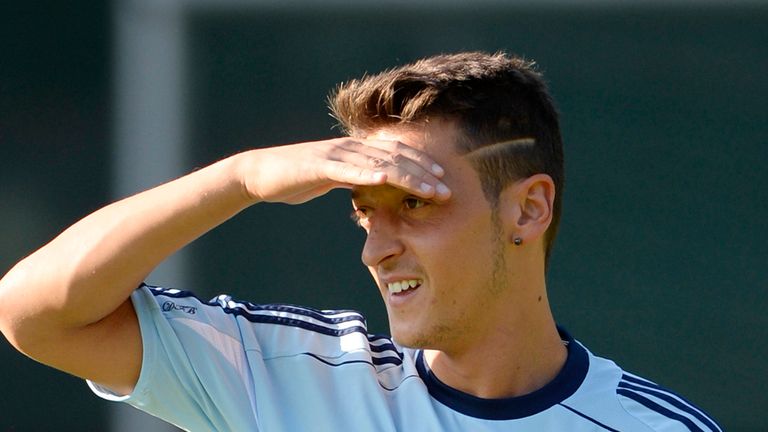 The Germany midfielder moved to the Emirates from Real Madrid for a club record £42.4m fee on transfer deadline day.
Arber wrote on his Twitter feed: "Lovely bit of 14-1 Mesut."
An Arsenal spokesman said: "All our employees and workers are well aware of their responsibilities in this respect and we are looking into this as a matter of urgency."
The FA regulations state: "You are not allowed to place a bet on a game or competition in which you have any influence, either direct or indirect.
"The above includes all bets related to the following: Any other events involving your club or other clubs playing in the same league competition (such as next manager markets)."