Arsenal star Santi Cazorla rejects rumours of interest from Atletico Madrid
Arsenal midfielder Santi Cazorla has dismissed reports that he was the subject of a bid from Atletico Madrid.
By Lucas Brown
Last Updated: 10/09/13 7:36pm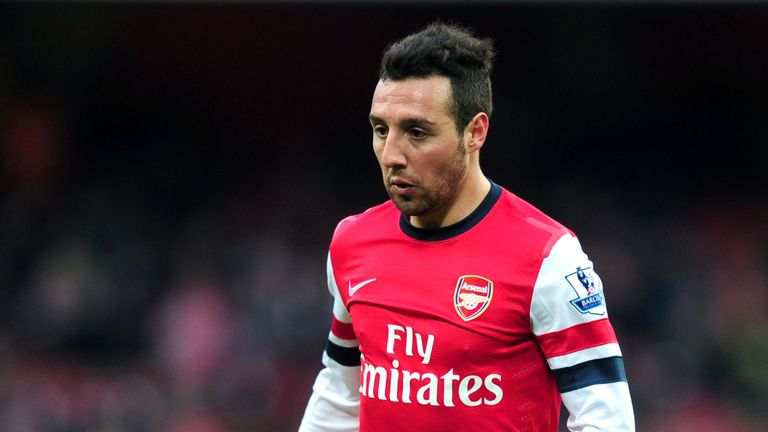 Rumours during this summer's transfer window suggested that Atletico were keen on luring the former Malaga man back to Spain.
Atletico club president Enrique Cerezo moved quickly to play down the speculation, insisting no offer was made to sign the talented playmaker this summer.
Cazorla has echoed the sentiments of Cerezo and admits he was not fazed by the transfer rumours.
"No because there was never anything in that," Cazorla told Marca.
"Like Cerezo said, there was no offer made and I was always calm about it."