Arsene Wenger believes Jack Wilshere can become England's Zinedine Zidane
Arsenal manager Arsene Wenger has backed Jack Wilshere to star in England's bid for World Cup success in Brazil.
Last Updated: 14/09/13 5:10pm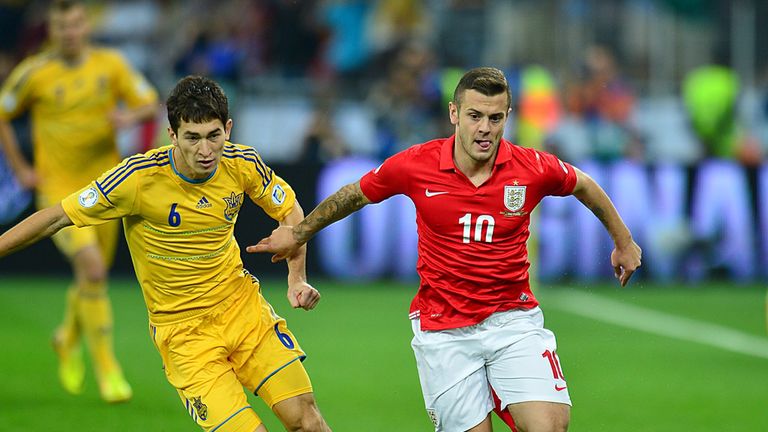 The 22-year-old midfielder came under fire for a disappointing performance in the drab, goalless draw with Ukraine on Tuesday.
But Wenger defended his display and believes Wilshere has the ability and the character to match the feats of France great Zinedine Zidane and become the driving force for the national team.
"If Jack Wilshere has the same game at Arsenal we just say 'okay, today he was not at his best' - but when he has that game in the national team suddenly everyone questions your ability," said Wenger.
"The players find it a bit more difficult to handle (things) in the national team with that kind of mental pressure which comes from everybody.
"National teams need always a guy who absorbs this type of pressure and takes it, we (France) had Zidane - when the France team played well it was all Zidane, but (that meant) the others could (just) play. You need a good generation, but as well also need one player.
"Be positive. Jack can take that (role). He is young, only 22. He has the capacity to do that, but he needs to play six months without any problem."
Wenger also feels Wilshere's biggest hurdle will be steering clear of the injuries that have hampered his progress over the last two seasons.
"Jack has the personality to be a top, top, top player. He has gone through a difficult period," the Arsenal boss added.
"The problem in the modern game, you need to be absolutely 100% physically (fit) to express your talent, or you don't.
"At the moment Jack is not completely at his best physically, that is why people start to question his performances, but I think he is a fantastic footballer and he will show that. He (just) needs consistency now."