Premier League: Arsenal's Kieran Gibbs is kicking on and relishing England challenge
Arsenal's Kieran Gibbs says he is starting to benefit from a run of games and hopes to challenge for an England recall.
Last Updated: 24/09/13 10:26am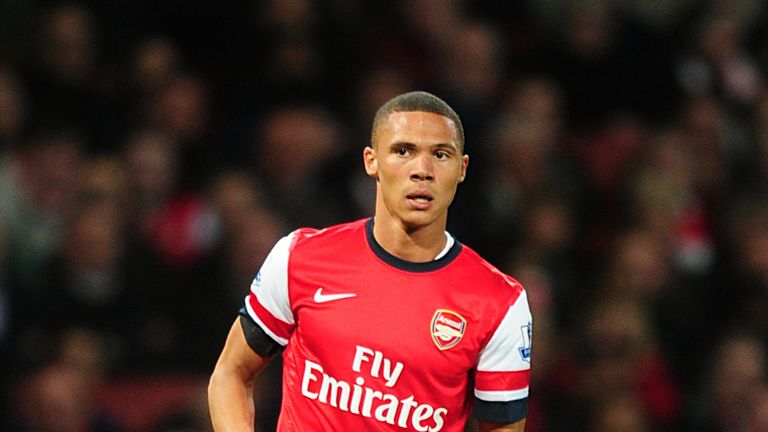 Gibbs had to battle back from a broken metatarsal in November 2009 and then a hernia operation two seasons ago, while he was again hampered by injuries last season.
But he is optimistic that a new health regime will help him push on after making a strong start to the new season with the Gunners.
"It is the best I have felt physically," said Gibbs.
"I have always felt that when I am able to get a run of games, that is what I needed to kick on. I have always felt sure I could do that. Now I feel I am kicking on. I need to keep that going and stay fit. That is my main target.
"Since my thigh strain at the end of last year, I met someone new who has taken a good look at me physically and I owe him credit at the minute because he has kept me fit for the last eight to 10 months. I have to thank him for that.
"(It came) from pure frustration of getting different injuries. I had someone look at me and the person told me that ever since I broke my foot, which changed me a bit.
"Before that, I never really had any injury problems. Ever since then was when they came about.
"Now I feel like I am getting stronger and can cope with the amount of games.
"The work he asks me to do is not easy, but as long as it keeps me fit, I am happy.
"It is just extra work in the gym out of hours. To strengthen everything and just to make sure that everything is ready before and after games. It is all about recovery."
Gibbs has both Ashley Cole of Chelsea and Everton's Leighton Baines ahead of him in the England set-up, but remains determined to get himself back on the manager's radar.
"It is a challenge to compete against two world-class left-backs, both at the top of their games," he said.
"I just have to see it as a challenge and stay fit and concentrate on the (Arsenal) team and give myself the best chance."
The next challenge for Arsenal is Wednesday's Capital One Cup clash against West Bromwich Albion, and Gibbs insists there can be no sense of complacency.
"It will be a different mentality in the cup games so we have to switch on to that and make sure we are ready for West Brom on Wednesday. We have a momentum now and we want to keep that going," he said.