Premier League: Arsenal chief Stan Kroenke wants manager Arsene Wenger to stay
Arsenal's majority shareholder Stan Kroenke wants manager Arsene Wenger to stay at the club long term.
Last Updated: 27/09/13 10:50am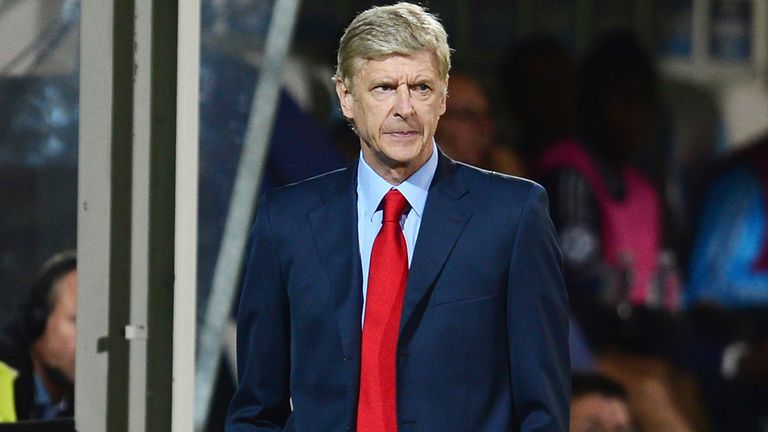 The Frenchman has been at the club for 17 years and with the Gunners' trophy drought now into its ninth season there has been talk of him stepping aside, especially with his contract due to expire in the summer.
However, Kroenke is in no doubt he wants Wenger to stay at the Emirates.
"There's no one I feel more strongly about and I think he is doing a great job," the American told the Daily Telegraph.
"We have been very supportive, we have never wavered, we are proud of him, proud of the club, the way the club is run and how it holds itself out to the world."
Asked if the 63-year-old remains part of the club's long-term plans, Kroenke added: "That's exactly right. Arsene knows how we feel, what our philosophy is, what we want to do and I feel like we are totally aligned.
"I think he wants to do it the exact same way as we do.
"I really enjoy Arsene - very smart, very intelligent. He has an absolute view on how he runs that team and the club. He has earned that right.
"Don't look for me to interfere with that. I have learnt over the years that sometimes owners try do that and it is not so good.
"We've always said that there are resources available. There are guys who say that we should push Arsene harder to spend. That's fair enough - there are always lots of opinions but Arsene is an independent thinker and planner.
"He works very hard at it and has a wonderful record. He was trained in economics, my undergraduate study was in economics."