Premier League: Arsenal midfielder Jack Wilshere targets silverware this season
Jack Wilshere admits it is time Arsenal ended their long wait for some silverware to secure Arsene Wenger's future.
Last Updated: 28/09/13 11:56am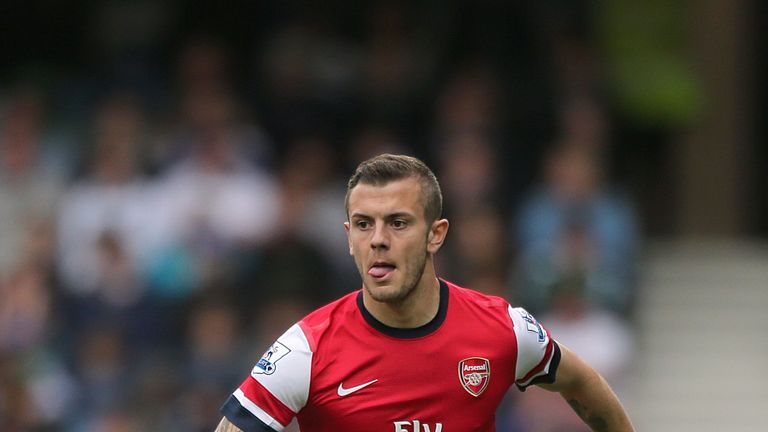 Wenger has suggested his future as manager will be determined by the success of his current squad with his contract set to expire at the end of this season.
Arsenal's majority shareholder Stan Kroenke wants Wenger to stay at the club long term and sign a new deal and Wilshere says the players must stand up and be counted to bring success back to the Emirates.
Asked if Wenger was putting too much pressure on himself, Wilshere told the Daily Mail: "No. The players know it's time we did something as well.
"We don't pay too much attention to what the manager has said. Obviously we read it, see it on the news. But it's our job to concentrate on what we are doing and try to win something.
"We know where he is coming from, but there's no real time to stop and think about it when there are so many games."
Arsenal are currently top of the Premier League after recovering from their shock opening day defeat to Aston Villa and Wilshere feels confidence is growing in the squad.
"The fact is, that setback against Aston Villa on the opening day aside, we have started the season pretty well," added Wilshere.
"We're in a decent position, there's some confidence in the squad. We know we will create chances.
"The key is to reduce the opportunities we give the opposition to hurt us. We need to keep working on that discipline."
Wilshere is hoping to enjoy a big season for club and country this year, but he admits he needs to improve as a player, conceding his scoring record is "embarrassing".
The midfield playmaker has netted just five goals in 105 Arsenal games and has yet to get on the score-sheet in 10 matches for England and he is keen to rectify that.
"I'd like to score more goals," continued Wilshere. "Right now my goal ratio is embarrassing. But my job is to make things happen, be creative."