Primera Liga: Barcelona boss Gerardo martino says his side lacked intensity against Real Valladolid
Gerardo Martino still had cause for concern despite his Barcelona side maintaining their perfect start to the season.
Last Updated: 06/10/13 10:56am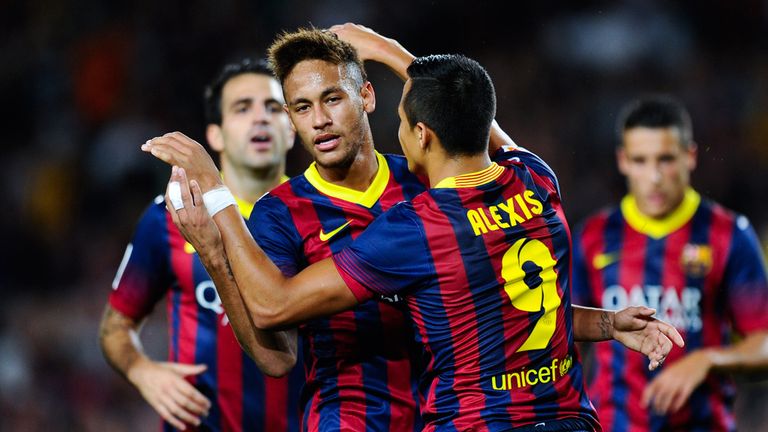 Barca beat Real Valladolid 4-1 to make it eight wins from as many Primera Divisions games, but did so after going a goal behind.
Javi Guerra put the visitors in front, meaning Martino's men had to respond through Alexis Sanchez (two), Xavi and Neymar.
It was the first time they have fallen behind this season and Martino is not keen on it happening again.
"In general, we lacked intensity in the first phase of the first half, they got behind us and we didn't pressure enough," he told reporters.
"What happened needs to be corrected because we won't always be able to fight back. Conceding goals from set-pieces is one of our current worries."
He did add, though: "I really liked the second half the team put in."
With Lionel Messi in the treatment room, Barcelona required some of their other leading names to rescue the situation at the Nou Camp.
They extended the club's best-ever start to a season in the process and Martino said: "I'm always an optimist when it comes to my job, but it's not easy to find such optimal results. It's time to enjoy this as the manager of this team.
"Neymar played equally well on the right, left and center; his secret lies in how good he is. Neymar's adaptation allows him to have a large margin of improvement. He has a hierarchy that's hard to find in players."