England manager Roy Hodgson insists Arsenal's Jack Wilshere is crucial to his plans
England manager Roy Hodgson insists Arsenal midfielder Jack Wilshere remains a key part of his plans.
Last Updated: 06/10/13 9:28am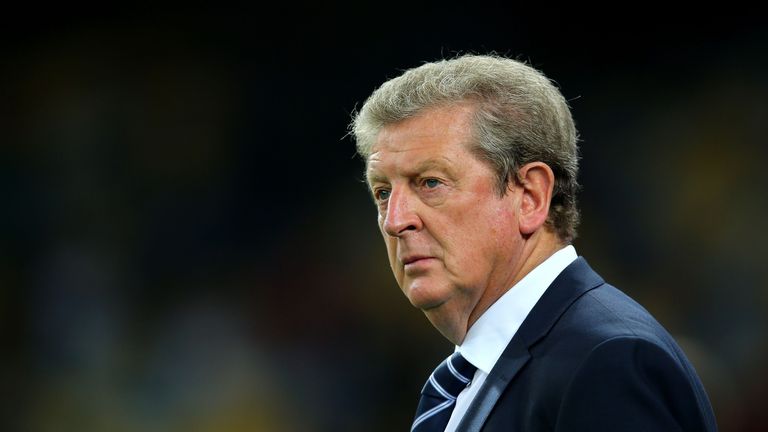 Wilshere made the headlines for the wrong reasons this week when he was pictured smoking a cigarette outside a nightclub after Arsenal beat Napoli 2-0 in the Champions League.
He has also had problems on the pitch, with the impressive form of summer signing Mesut Ozil and Wales international Aaron Ramsey forcing Wilshere to play out on the left wing for his club side, while Arsene Wenger left him on the bench for the Napoli game.
But speaking ahead of England's World Cup qualifying double-header with Montenegro and Poland, on 11 and 15 October respectively, Hodgson has reassured the 21-year-old he is a vital part of his squad.
"He's in an Arsenal team at the moment where the competition for places in midfield is very strong and will be even stronger when (Santi) Cazorla gets fit," said Hodgson.
"But he's an important cog in our midfield thinking. I don't have any concerns for him.
"I believe in him, I think he's a very good player, and I'm hoping that he'll turn up on Monday fully fit to play and then it'll be up to me to decide whether I want to put him in the starting line-up."
As for the smoking incident, Hodgson is happy for Arsenal boss Wenger to resolve the matter with Wilshere.
"I trust Arsene to deal with that situation," added Hodgson.
"He will make it clear, I'm sure, to Jack what his responsibilities are. I've had no problems of that nature with Jack, so I don't need to involve myself in it.
"Jack's an Arsenal player who also plays for England. If Arsene thinks it's also good for me to have a word with Jack I'll be more than happy to do so.
"But, as far as I'm concerned, it's Arsenal's responsibility."