Premier League: Arsene Wenger convinced Arsenal are on right path to success
Arsene Wenger has told the club's AGM he is confident the current side can deliver long-term success.
Last Updated: 17/10/13 4:06pm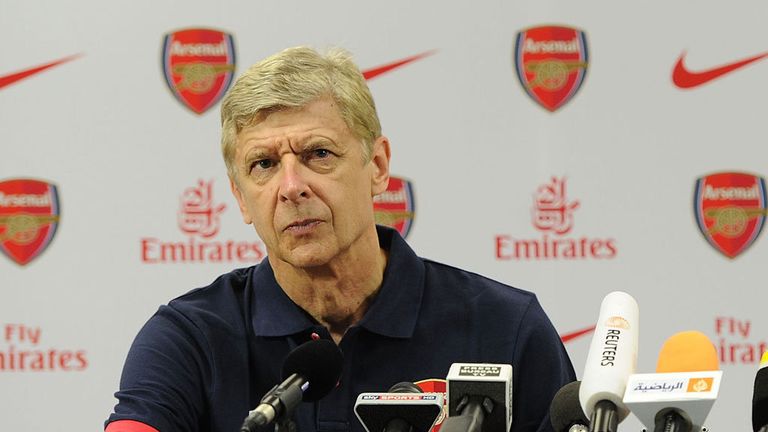 Wenger highlighted last season's victory over Bayern Munich in the away leg of their UEFA Champions League tie, which they lost on aggregate, as the catalyst for their upturn in fortunes.
But he urged the fans to put aside their discontent over any perceived lack of investment and eight trophy-less years - and get behind the team.
"From the end of March to today, we have lost just one match, that created a huge emotion," Wenger said.
"We have huge ambition to win the league this season. We were restricted financially and had to be strict, but we have come out of that.
"However, we have to defend our style of play and values, that comes from developing our own players, with youth policy and that should be core of our club.
"The future of Arsenal will rely on quality of work we do inside, to scout and develop. We are respected all over world for our values, we are not artificial.
"We will also look to buy proven quality - we did not need to scout to buy Ozil, it was just money. I am pleased we have shown you we are not afraid to spend."
Wenger concluded his speech by adding: "We are top (of the table), in a very strong position, but at the end of November will give a much clearer indication of where everyone lies.
"I am confident that at the end of May we will all be happy. We need you to give us your support. We've had some matches at the Emirates where we did not always feel that. I can understand that."