Premier League: Arsene Wenger warns Arsenal to avoid complacency against Norwich
Arsenal boss Arsene Wenger has warned his side to avoid complacency when they host struggling Norwich on Saturday.
Last Updated: 18/10/13 3:36pm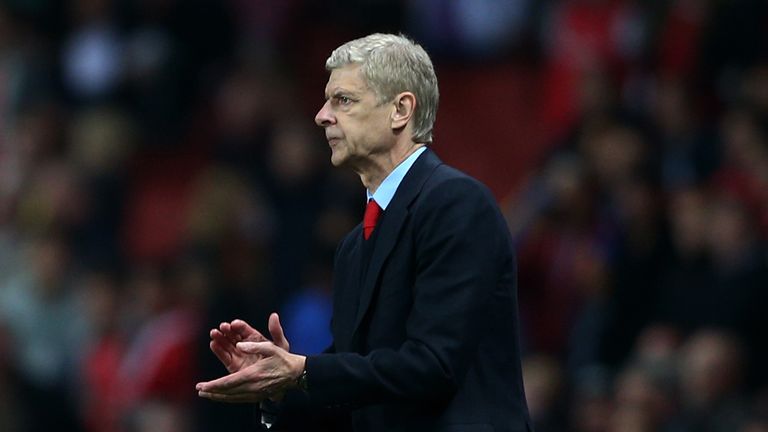 The Premier League leaders will start as red-hot favourites to notch their sixth win of the season, while Norwich are in the relegation zone having lost four of their opening seven fixtures.
But Wenger is not under-estimating the threat of Chris Hughton's side at the Emirates Stadium, and has urged his players to remain "switched on".
"At the top level, one of the keys is to switch on and off when it is right," the Arsenal manager said.
"The quality which is needed after a long break is to switch on again in a very quick, fast and efficient way. That is what is at stake and I am confident we will do that.
"We have learned something in the last 18 months, that the Premier League has changed, that every single game is a potential danger for any team in the league and the recent results in the Premier League have confirmed that.
"Every team who are favourites today are on their toes because they know every game is a potential danger.
"Norwich are much more dangerous (than last season) because they have (Johan) Elmander, (Ricky) van Wolfswinkel and technically they are very good in midfield.
"It is always a potentially dangerous game to play Norwich because they are a team with a good dynamic and are not scared to play. They showed that against Chelsea in the last game."
Wenger has plenty of options with Mesut Ozil cleared to play after a minor knee injury, while Santi Cazorla could return for the first time since September 1 after recovering from an ankle problem.
"You want all of your best players to play together in a very positive way, which is what will happen," Wenger added.
"I am very happy with the team who have played until now, so we do not expect anything special (from the players coming back).
"What is important is that instead of focusing on one or two players, we focus on developing ourselves as a team and our team play, where there is still room for improvement. There is still the desire within the team to improve that."