Arsene Wenger says he's too busy to read Sir Alex Ferguson's 'Pizzagate' account
Arsene Wenger says he is too busy to read old rival Sir Alex Ferguson's account of the infamous 'Pizzagate' incident.
Last Updated: 26/10/13 12:06am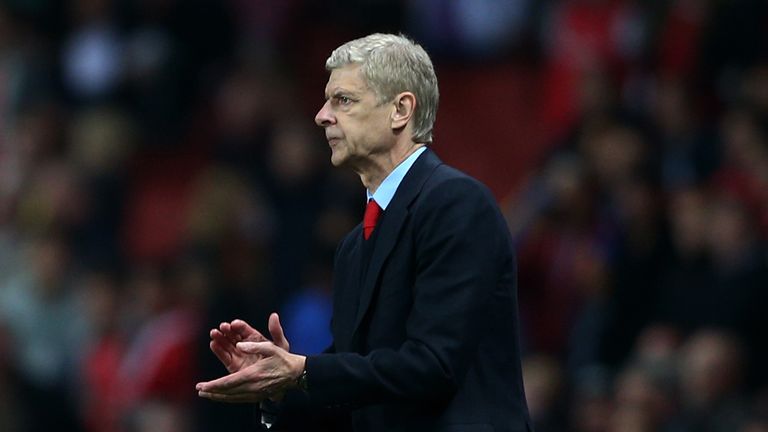 The Arsenal manager joked earlier this month he was dreading the release of his old rival's latest autobiography.
Wenger avoided the kind of cutting criticism reserved for the likes of Roy Keane and Rafa Benitez, but Ferguson did accuse him of being a bad loser.
And the Scot also claimed Wenger came at him with "fists clenched" in the tunnel after Manchester United ended Arsenal's 49-match unbeaten run in the autumn of 2004.
Asked for his response, Wenger said: "It is difficult for me to answer any questions about the book because I haven't read it yet.
"As regards Pizzagate, there was a little unrest in the corridor after the game, refereed by Mike Riley at the time who is now responsible for the referees. That day was not one of his best days.
"That brought a lot of frustration on because Rio Ferdinand should have been off after 20 minutes. That is what created the problems.
"Yes, it was aggressive, because to lose after such a long unbeaten run in the way we did was not acceptable. That is why everyone was frustrated.
"I will read the book but at the moment I am a bit busy."
The player alleged to have flung pizza at Ferguson in the tunnel was Cesc Fabregas, who said earlier this week he would love to return to the Emirates in some capacity later in his career.
The former captain also talked up Arsenal's title chances this season, and Wenger said: "I hope he is right on both counts. He is usually a good judge, Cesc.
"That he would like to come back one day shows he has fond memories of this club. I'm happy players who have his technical ability and knowledge of the game want to come back one day."