Premier League: Arsenal manager Arsene Wenger trying not to overplay Jack Wilshere
Arsenal boss Arsene Wenger admits he is unsure if he is handling injury-prone midfielder Jack Wilshere in the right way.
Last Updated: 26/10/13 2:21pm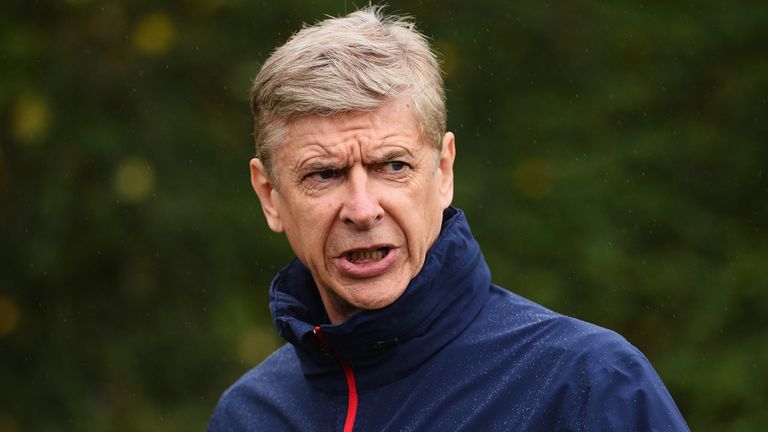 The England international has been struggling with a persistent ankle injury and the playmaker will be assessed ahead of their trip to Crystal Palace in the Premier League on Saturday.
Wilshere was substituted during the second half of the Champions League defeat to Borussia Dortmund at the Emirates in midweek after pulling up in pain after an Arsenal attack.
The 21-year-old was also forced to miss Euro 2012 and the London Olympics and Wenger is struggling to find the right balance between play and rest for his young protege.
"He played Saturday and on Tuesday, so it is difficult for us to find the right rhythm for him," said Wenger.
"Before when I always played him, people say I overplayed him. Now I try to be a bit more cautious. It is difficult because his ankle is up and down a little bit.
"Jack is getting better, but it is still inflamed sometimes and responds sometimes to games, but after that it goes down again and is normal.
"I think he will go through this period of stabilisation. It is going upwards, but sometimes you wonder do I take a gamble or not?
"I do what the medical people recommend with him because I am not a specialist. They are quite positive about him."
After taking on Palace, Arsenal face Chelsea in the Capital One Cup before games against
Liverpool and Manchester United as well as the return trip to Dortmund.
Wenger accepts the run of fixtures will prove if his side has what it takes to challenge for their first silverware since 2005.
"Yes, it is a step up. It (the challenge) is for us to be at the level now of these games coming up, and I am quite confident," he added.
"I think we have learned against Dortmund - even though we have lost. There were a lot of positives in that game, because we controlled them quite well, against a team who went in a convincing way into the final last year.
"That performance should, despite the disappointment, give us belief."