Capital One Cup: Arsene Wenger regrets defensive lapses in Arsenal's defeat to Chelsea
Arsene Wenger bemoaned defensive naivety in Arsenal's 2-0 defeat to Chelsea that saw his side exit the Capital One Cup.
By Tim Oscroft
Last Updated: 30/10/13 11:01am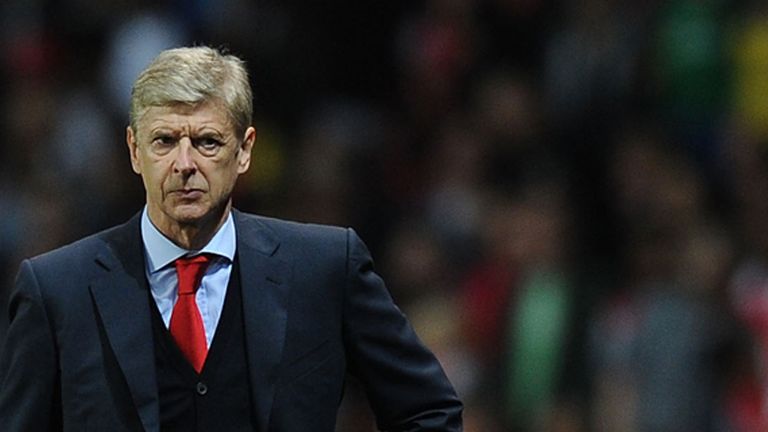 Confusion in the Gunners backline at a rapid counter-attack allowed Cesar Azpilicueta to put the Blues ahead in the first half, while a rasping shot from Juan Mata doubled the lead after the break.
Arsenal were unable to convert pressure into chances and left the competition before the quarter-finals for the first time in 11 years, but Wenger drew some satisfaction from the display by a side that had eight changes from his previous selection.
"We played at a very good pace, what happened is that we were a bit naive in some situations because some players lack experience," Wenger told Sky Sports.
"The first goal is a corner for us, then a goal for them, but overall we did well.
"We played with a good attitude, determination and pace, overall it was a tight game that was decided by one or two opportunities on Chelsea's side. They exploited our mistakes.
"I think it was a very tight game, but we made it difficult for ourselves by giving the first goal away.
"They defended well and could counter-attack, we had a good spell in the second half and the first time they came out they scored. It was a great goal but overall it was a tight game."
But as one possible avenue to a first trophy for Arsenal in eight years was closed off, Wenger was already targeting the visit of Liverpool in the Premier League this weekend.
"Our most important game is on Saturday," he said. "We are in a strong position in the league and I want to take advantage of that."