Premier League: Arsenal boss Arsene Wenger welcomes victory over Southampton
Arsene Wenger admitted it was essential for Arsenal to get back to winning ways against Southampton.
By Rob Parrish - Follow me on Twitter @skysportsrobp
Last Updated: 24/11/13 9:24am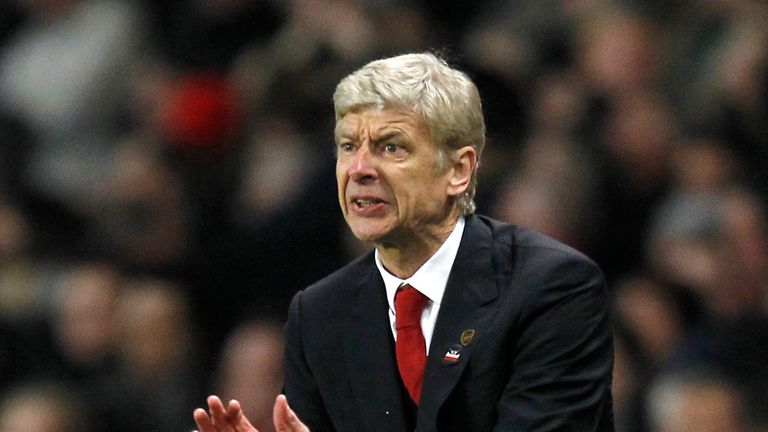 The Premier League leaders have had to wait almost two weeks for a chance to make amends for the Old Trafford defeat with the international break disrupting domestic duties.
But the Gunners demonstrated they remain firmly in the hunt for the Premier League title by moving four points clear at the top of the table with a 2-0 home success against high-flying Southampton.
Wenger told Sky Sports: "It was great for us. After our loss at Man United it was vital to win again.
"When you lose a big game like that and you have a break it is on your mind for two weeks and is very difficult to digest.
"When players come back from an international break you never know, they have concentration problems sometimes, but our team was focused today."
Olivier Giroud opened the scoring at Emirates Stadium when Artur Boruc attempted to dribble round the forward in his own box only to be dispossessed and left red-faced.
And the French forward added a late second from the penalty spot after Per Mertesacker's shirt was pulled by Jose Fonte.
"We couldn't take our chances today, but we took advantage of their mistakes," Wenger added.
"It was a very important win for us against a very good team who have shown why they are in the top four in the league. For us it was a bit backs-to-the-wall and a good win.
"That can happen to any goalkeeper, the players are so quick to close you down. Maybe he was a bit over-confident. It was a bit lucky for us, but credit to Giroud, he closed him down well.
"We could have had more goals, but we couldn't take our chances. Southampton defend very well and they showed today why they had only conceded five goals from the start of the season."
And Wenger feels his side showed they have the desire to last the distance in the title race.
"We have a long way to go, but we have the ambition, the focus, the concentration and the desire are there," the Frenchman said.
"We played against a good Southampton side today who tried to stop us from playing. Overall you could see why they have played a draw at Manchester United and why they had won at Liverpool.
"They are a team who is very well organised and our technical quality helped us to get away with a win today."
Theo Walcott came on in the second half, the England forward having been sidelined with an abdominal problem which required surgery.
"You could see he is still a bit short physically, but he has not played at all for seven weeks and only one day training with the group, so that will come back quickly," Wenger added.