Arsenal boss Arsene Wenger delighted Aaron Ramsey has overcome last season's struggles
Arsene Wenger has paid tribute to Aaron Ramsey for getting through some tough times at Arsenal and emerging as a star.
Last Updated: 26/11/13 8:07am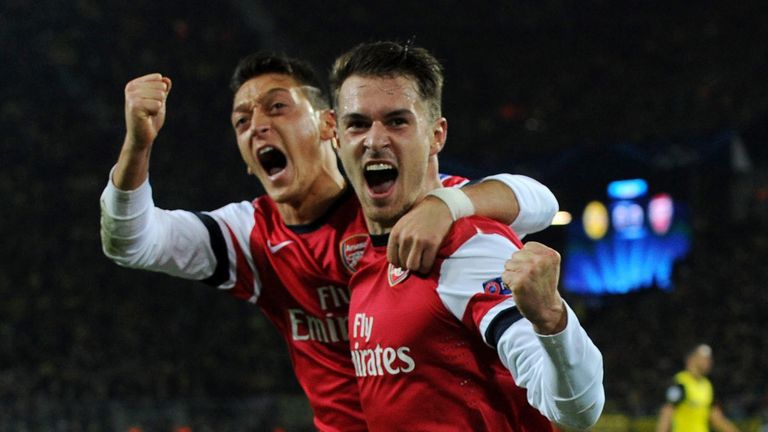 Ramsey has already scored 11 goals this season for the rampant Gunners, who lead the Premier League and face Marseille in the Champions League on Tuesday with the possibility they could seal a place in the last 16.
It is a remarkable turnaround for Ramsey, who was jeered by sections of the Emirates crowd last season and looked woefully short of confidence.
"Let's not forget that one year ago people were saying to me: 'it is difficult to play him at the Emirates', but you have to give him credit for that transformation because he could deal with that," Wenger said.
"He could come back, he never give up and convinced everybody that he has the needed quality.
"You could see there was an impatience with him at the Emirates.
"As a manager you are always in a period where you think, 'do I push him through and he can go more down?' Or do you give him a breather to regenerate to get him a fresh start?
"That is always difficult for us to assess because it is linked to their mental state. When their own confidence is down, of course they are in trouble, but Aaron is a confident boy.
"We always saw that he had a good engine, now he has another quality in that he does not hide to take the ball, and when he makes a mistake, he doesn't hide again. For me that is a quality. He is always available to take the ball and play.
"Where he has improved a lot is in his first touch, in his finishing, in the quality of his long balls which was always too strong or not accurate enough and in the speed of his vision."