Premier League: Arsenal boss Arsene Wenger unmoved by critics' predicitions
Arsenal manager Arsene Wenger insists he is not taking seriously critics who claim they cannot win the Premier League.
By Graeme Bailey - Tweet me: @graemebailey
Last Updated: 04/12/13 10:42am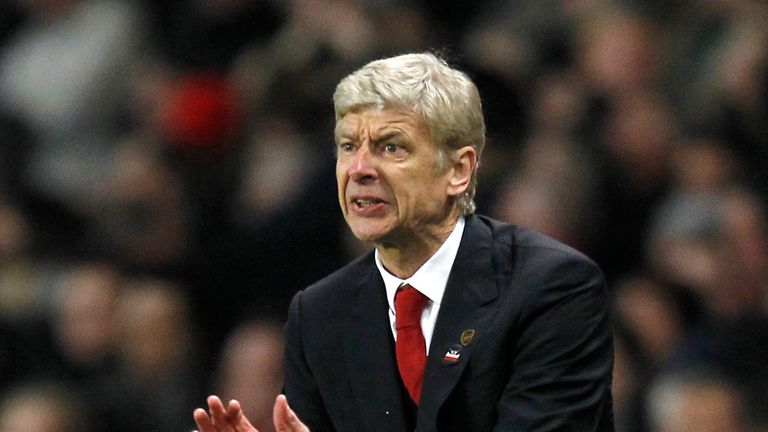 It is nearly 10 years since the Gunners' last league title and over eight years since their last trophy - but Wenger insists it is wrong to use those sort of stats to back up arguments that his side cannot complete the season as champions.
Arsenal are currently four points clear at the top of the table, which Wenger believes is a more telling picture of their title chances.
"Sometimes I watch them. Sometimes it's just someone saying their opinion without an argument," he said, when asked about recent criticism from some media pundits.
"I have enough experience to analyse what we do and how well we play. I don't need someone else to tell me. I'm not upset by that at all.
"I take anything from anybody. I just try to analyse whether he has a point or not.
"Sometimes it's just someone saying their opinion without an argument on something that makes sense.
"If it's something based on hate or love, or just gut feeling then I just say 'OK, it's an opinion - he might be right, he might be wrong'.
"Often he doesn't sustain his opinion by some work he has done to support that argument.
"If you just say 'Arsenal will win the championship or Arsenal won't win the championship because they haven't won it for eight years', then I think it's just an opinion.
"When I arrived here, people explained I couldn't win the title as I'm foreign. Everybody has their own logic. I just think you win the title through your quality.
"If we didn't win for eight years, it's because we weren't good enough in the important moments of the season.
"We have a good opportunity to show we're good enough so let's take it."
Aspirations
Wenger insists that there was never any doubt in the Arsenal camp about their title aspirations.
"What are changing are your minds, not ours. Until now I was never asked about the pressure because it was always thought it was an accident that we are top and it won't last," he said.
"Now that it's lasting a bit longer, people start to think 'we have to consider them a bit more seriously'.
"So now do we start to think is it pressure for us? No. We just continue to play well and that's the pressure we have - the desire to play well.
"We want to be where we are. You have a bit less to lose when you chase it, but we have been in both situations.
"What is at stake is how can we bring the quality of our concentration and focus into every game. The more you play the more that is difficult.
"That is why I try to rotate a little bit and keep that freshness in the team."