Premier League: Arsenal midfielder Mikel Arteta confident heading into Christmas
Mikel Arteta is looking forward to the Christmas period as the Gunners' Premier League roll continues.
Last Updated: 06/12/13 8:52am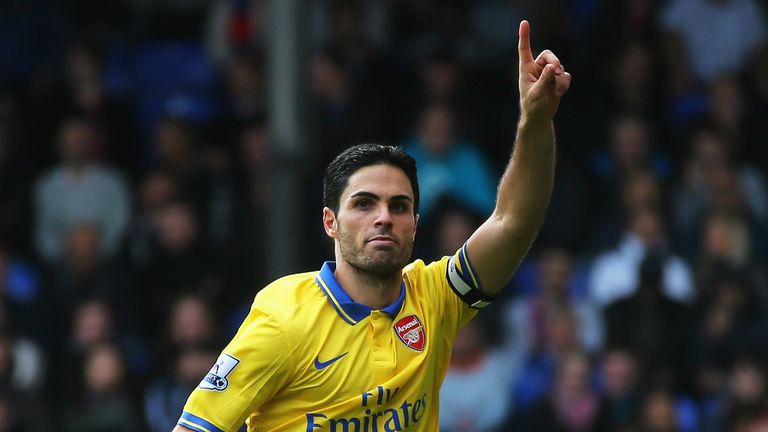 Arsene Wenger's side sit pretty at the top of the Premier League after a 2-0 win over Hull City at Emirates Stadium on Wednesday - and Spain's Arteta was quick to highlight this term's improvement in early-season form.
Arteta, 31, said: "The difference to previous years is we are top of the league when by now we would be 10 or 12 points behind whoever was first before, that is a big difference.
"The confidence and atmosphere is different and we want to maintain that.
"Does it matter we don't have the experience of winning the title before? No - as long as you have the quality, the ambition and togetherness that we have, I think we are in a good position to do it.
"That is where we are and I think the Christmas period is going to be massively important."
Arteta also had words of encouragement for Nicklas Bendtner, who returned to the Gunners' starting line-up against the Tigers and netted his first goal since 2010 after just two minutes.
Arteta said: "We want players who are in the squad that can contribute and help the team to be successful.
"Every member of the squad is important and Nicklas is no different.
"He is an Arsenal player and while he is here, he will give 100 per cent. He will not be thinking or doing anything different. I think he likes playing here.
"He has been working so hard since he joined us in pre-season, he got his chance against Hull and scored a very good goal."