Premier League: Arsenal defender Per Mertesacker says he had Arsene Wenger's trust
Per Mertesacker says he always had manager Arsene Wenger's backing, despite a difficult start to life at Arsenal.
Last Updated: 07/12/13 2:33pm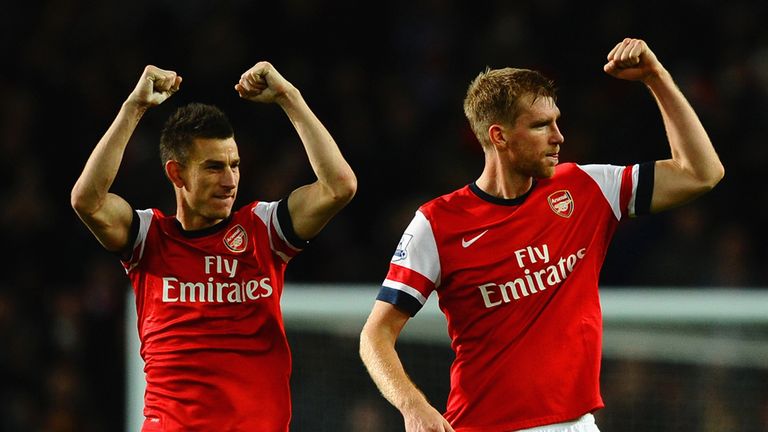 The 29-year-old centre-back, who signed from Werder Bremen in 2011, struggled to adapt to the fast-paced Premier League in his first season.
However, the experienced Germany international insists Wenger always had the belief he would respond to the criticism and overcome his physiological fears.
"As a defender, it's about seeing situations as early as possible, especially in England where the speed is really high, more than in Germany," Mertesacker told The Daily Telegraph.
"I had a lot of difficulties to start with. I kept mistakes with me all the next day. I always ask myself: 'what happened?' But in every single second the Boss Arsene Wenger supported me when I suffered or made a few mistakes. He said: 'you have to cope quickly and respond to the criticism'. He trusted me."
The Hannover-born player admits he never regretted moving to England and is proud to be part of the north London club's tradition.
"I always had faith that I had the qualities to be a regular in a Premier League team," he said. "It was a hard fight but at the end I'm really proud. I now have the nose and can smell the danger. I now know when my partner (Laurent Koscielny) needs me to cover him.
"It's made me a better footballer. I anticipate and read the game even more because I maybe don't have the pace.
"I have to get by on my own qualities. I don't know never if it (pace) is needed to be a better player.
"When you compare me to Laurent, he is more the mobile quick player. You need players like that and others like me with the organisation, the communication and anticipation."