Champions League: Arsenal boss Arsene Wenger excited by Bayern Munich tie
Arsene Wenger believes Arsenal have nothing to lose against Bayern Munich and have a chance to show they have improved.
Last Updated: 19/12/13 9:35pm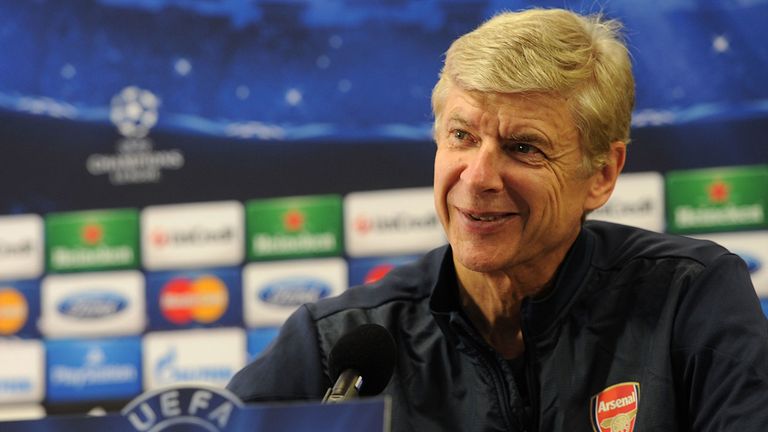 The Gunners have been pitted against Bayern in the last 16 of the UEFA Champions League after finishing second in their group behind Borussia Dortmund.
It is the second year in a row that Arsenal have been drawn to face Bayern, having being knocked out on away goals last season despite a 2-0 win at the Allianz Arena.
Wenger is excited by the challenge of taking on the European champions once again, and hopes his players have learned from experience.
"It is the same draw as last year and we have a good challenge," he told the club's official website.
"We have to be one goal better this time instead of being one goal worse and I believe it's an interesting challenge because we have an opportunity to show we have learned from it.
"We have all to win and nothing to lose. We can show that we have moved forward since last season."
Pep Guardiola has taken over at Bayern since last season, while there is also a new look to Arsenal following the summer arrivals of Mesut Ozil and Mathieu Flamini.
Wenger added: "We are different and they are different. How much different are they? I don't know but they look to play a bit more adventurously and more going forward, and we do as well I must say.
"We certainly have more offensive potential with Ozil coming in and we have to find our defensive security back which we have lost over the weekend, but it will be a very interesting challenge."