Premier League: Aaron Ramsey sure Arsenal's confidence has not been knocked
Aaron Ramsey believes Arsenal's confidence is still intact, despite last weekend's 6-3 loss at Manchester City.
Last Updated: 23/12/13 7:47pm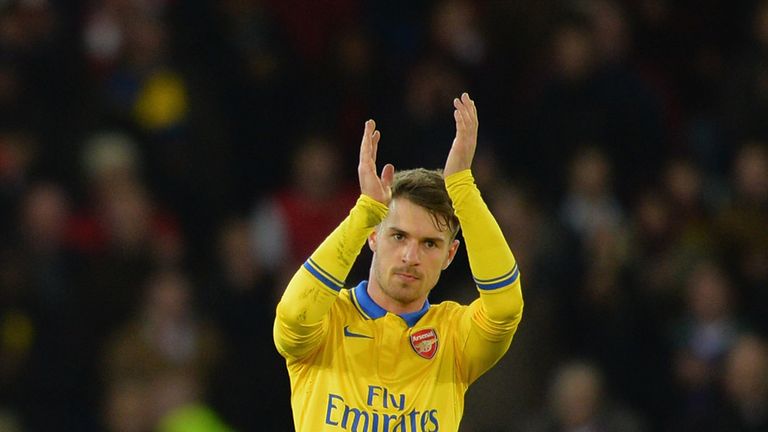 Monday Night Football sees the Gunners play Chelsea, with the possibility that Arsene Wenger's side could slip from top spot to fourth in the Premier League table.
Ramsey is sure the Gunners can get back on the winning trail when they play host to Chelsea in the Premier League on Monday night, despite their defeat at the Etihad last time out.
"I don't think it has shaken us," the 22-year-old told the Daily Mail.
"To concede that many goals was disappointing for the team, especially when we've defended so well this season.
"We still created a lot of opportunities and we could have six goals as well."
Wales international Ramsey is determined to defy their critics by continuing their title charge at the Emirates.
"We're also still top of the league, and therefore in a great position," he added.
"We've dropped a few points in the past couple of games and we are still top, and that just shows what a good start we've had.
"Hopefully we'll learn from this little blip and put it right as soon as possible."