Arsenal boss Arsene Wenger believes Europe away-goal rule should be scrapped
Arsenal boss Arsene Wenger believes the European club competitions away-goals rule encourages negative football.
Last Updated: 22/12/13 6:57am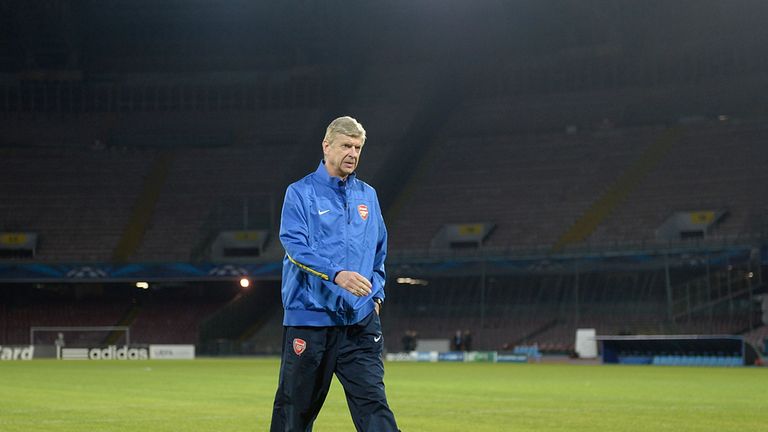 And Wenger revealed he campaigned for it to be scrapped after his team's Champions League exit to Bayern Munich last season.
Arsenal were drawn against the Bundesliga club in the last 16 of Europe's elite club competition for the second season running on Monday.
Last season, Arsenal recovered from a 3-1 home defeat in London to record a 2-0 victory at the Allianz Arena, but Bayern went through on away goals before going on the lift the trophy at Wembley.
Wenger claims he would be in favour of the two-legged tie being settled outright rather than rely on a rule which was introduced in the European Cup days.
"Last year we went out on away goals and after that I asked for UEFA to cancel the away goals," Wenger said. "We lost 3-1 here and then won 2-0 at Bayern.
"The weight of the away goal is too heavy, too big and is not justifiable anymore. People are surprised by my question, but I think it is a problem in the modern game.
"Why did they put the away goal in? Because there was nothing on television.
"When you went out of the European Cup (in the past), you got kicked everywhere, but nobody said a word so to encourage the teams to play they said, 'Okay, we give you an incentive for the away game'.
"However, in the modern game everything is on television and analysed, so there is no big difference anymore.
"Sometimes I think there is a counter-effect as teams play at home not to concede goals - now at home, the first thing managers say is, 'Let's not concede goals'."