Premier League: Arsenal boss Arsene Wenger out to silence doubters and win title
Arsene Wenger has admitted that Arsenal will continue to be questioned until they win the title.
Last Updated: 23/12/13 7:31pm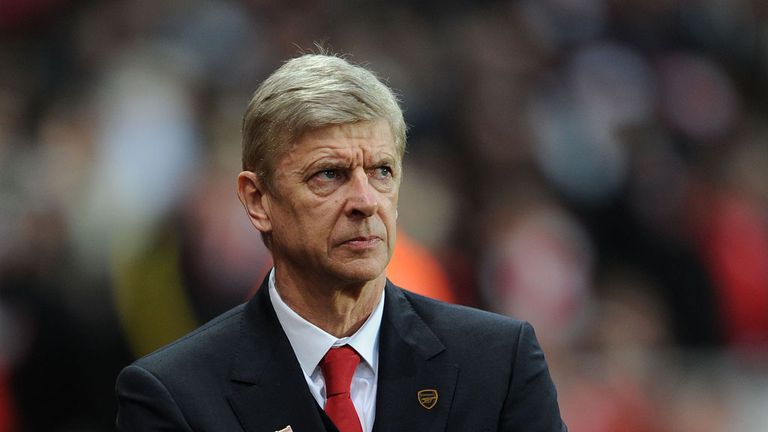 The Gunners were knocked off the top of the table after Liverpool's win over Cardiff City on Saturday lunchtime, and were soon pushed down into third place when Manchester City won 4-2 at Fulham.
They will drop to fourth spot if they are beaten by Chelsea on Monday night, providing more fuel for the critics who have continually doubted Arsenal's ability to last the course in the title race.
Wenger accepts that the only way to silence the doubters is to finish top, insisting that Arsenal can take confidence from their game against Manchester City last weekend despite losing 6-3.
Asked if people were right to question Arsenal, Wenger said: "Yes - we haven't won the league for a long time, so that is why they question us.
"It is not (about nine seasons) without winning a trophy, it is without winning the Premier League.
"If you win the League Cup, it does not change anything.
"It is the Premier League that is the most important thing, and we haven't won it for nine years.
"Of course it does not strengthen your belief, because if you win it every year, you go in there and (say) 'it is just ours', so it makes the challenge (now) more interesting."
Wenger continued: "At the moment everybody still questions us, even more after our defeat at (Manchester) City.
"But I see the game at City the other way round, that we can have even more belief after the game at City."
Arsenal follow up their home game against Chelsea with trips to West Ham United and Newcastle United before the turn of the year, and Wenger maintains his men can rise to the challenges of character they will face again in the first of their hectic festive fixtures.
"It adds pressure, but you cannot play in the Premier League without pressure," the Gunners boss said.
"There are periods where the pressure is a bit bigger and periods where it is smaller.
"You have to live with that and resist that kind of stress."
Wenger added: "People are only keeping in their mind the big matches that we lose, but we have won some big games.
"What is at stake is if you want to win the Premier League, you want to win the big games at home. It is as simple as that."
Wenger has also given his backing to record signing Mesut Ozil, who has shown glimpses of his class this season but has yet to perform to his best consistently.
"I believe that he has a personality. He works quite hard and is adapting to the physical challenges of the Premier League at the moment," said Wenger.
"Ozil looks to me like (Robert) Pires. It took a while for Pires to adapt to the physical side of the game.
"Once he had adapted he was absolutely amazing and Ozil is a similar type of player."
Watch Arsenal take on Chelsea live on Sky Sports 1HD from 7pm, or for just £4.99 with a NOW TV day pass.