Premier League: Arsenal's Arsene Wenger rues a failure to take chances
Arsene Wenger rued a failure to take chances as Arsenal drew 0-0 with Chelsea in a tight London derby at the Emirates.
Last Updated: 23/12/13 11:36pm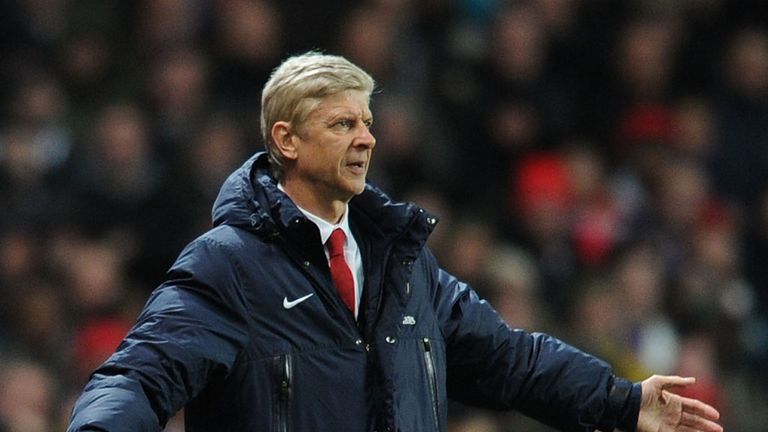 In a game of few chances, Chelsea hit the bar via Frank Lampard in the first period while Olivier Giroud shot wide in the second half and Thomas Vermaelen had an effort cleared off the line near the death.
The stalemate meant Arsenal failed to go back to the top of the table - instead moving into second, level on points with leaders Liverpool.
Wenger, who has now not beaten Jose Mourinho's Chelsea in 10 attempts, told Sky Sports: "I think in the final part of the game we should have won it.
"It took us a while - they came here to defend well and catch us on the break. You could see at the start of the game we were a bit edgy, and when we took control of the game in the second half we should have won it with the few opportunities we had.
"It was a game of very few chances but the few opportunities we had, we couldn't take.
"When you cannot win a game, don't lose it, that's what we did."
Solid point
He added: "It is a solid point but two points dropped at home because at home you want to win your games.
"But it can happen that in this kind of game you drop the points. We were a bit edgy with our last result (a 6-3 loss at Manchester City) I think played a little part in our head, but the team did fight very hard and I think on points we should have won it, especially in the second half."
Willian tripped Theo Walcott in the first half and Wenger believed it was '100 per cent' a penalty.
"In my mind (there) is no doubt," he said.
When asked why he thought the spot-kick was not awarded by referee Mike Dean, he replied: "That's a question you should ask the referee - I cannot give it."