Premier League: Mathieu Flamini hails Arsenal's new physical edge
Mathieu Flamini feels Arsenal now possess the 'physicality' needed for a Premier League title challenge.
Last Updated: 31/12/13 11:48am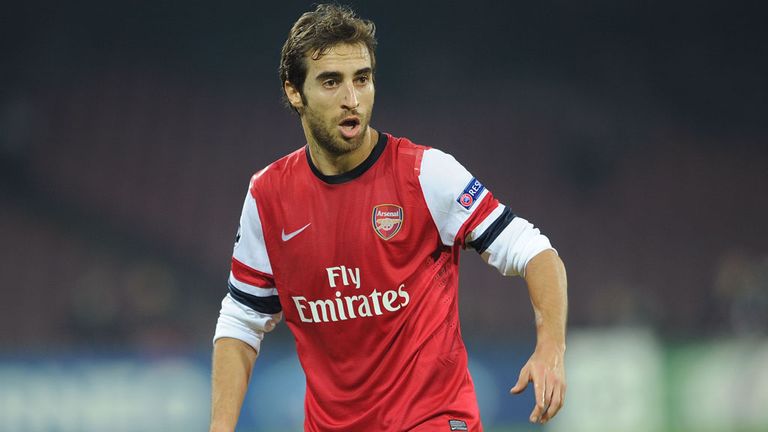 The French midfielder returned to the Gunners on a free transfer from AC Milan in the summer, and while record signing Mesut Ozil has captured many headlines, Flamini's presence has been equally impressive.
Flamini now believes that Arsenal are ready to end their nine-year wait for silverware, and that could possibly be in the shape of the Premier League title.
"What you need in any Arsenal side is the fighting spirit and you can see we now have that," Flamini told the Daily Star.
"Perhaps the physicality has been missing a bit in the past few years.
"But if you want to win leagues and cups, sometimes you have to fight for it, especially when you are playing in the hardest league in the world.
"We have a very good offensive team but it is so important to be strong defensively as that could make the difference at the end of the season.
"You have to go to places like Newcastle and be prepared to fight before playing your football. Only by doing that can you win.
"Picking up three points to return to the top of the league was a fantastic feeling. The team spirit was amazing and there was so much fight.
"Everyone fought for each other and that is what got us through. We are top of the league at half-time and we would have signed up for that at the start of the season.
"We know this is a marathon, a long burner. We have to stay very focused and work as hard as we did at Newcastle. That's all we can do."