Premier League: Arsene Wenger praises Arsenal's resilience after 2-1 win at Aston Villa
Arsene Wenger was staying grounded after a 2-1 win at Aston Villa restored Arsenal to the top of the table.
Last Updated: 14/01/14 7:11am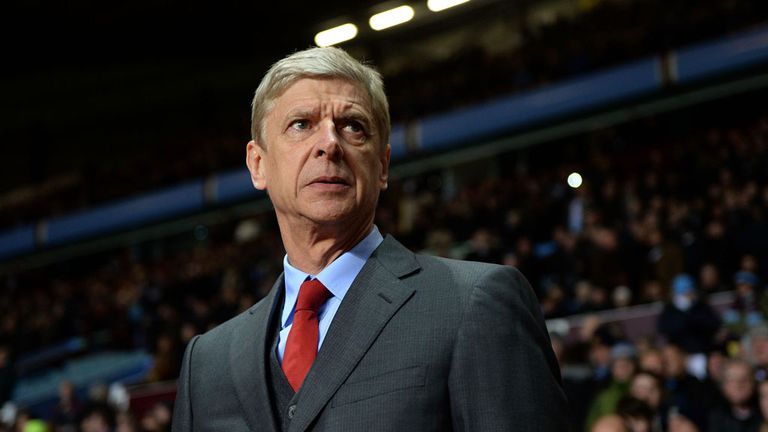 Arsenal maintained their impressive record at Villa Park as first-half goals in the space of a minute from Jack Wilshere and Olivier Giroud secured the points.
The Gunners had gone into the game in third place following victories from Chelsea on Saturday and Manchester City on Sunday, as the division's top seven all won over the weekend.
Wenger is trying to take Arsenal's bid for a first Premier League title since 2004 on a game-by-game basis, and told Sky Sports: "Let's take care of our performances.
"Then, you have to go forward always and get points, and see if you can make a difference with other teams."
The Arsenal boss felt the win over Villa showed both aspects of his team's qualities after following up a dominant first-half display with a dogged approach in the second period.
He added: "In the first half, we were more about playing, and the second half we were more about fighting.
"We got the answer, even if maybe we had some dangerous situations in front of goal. They made it very physical, put the ball high up in the air and played with three through the middle.
"We needed a very good, resilient performance in the second half."
Alex Oxlade-Chamberlain made his first appearance since the opening day defeat by Villa as a late substitute, and Wenger was pleased to see the England international back in action.
He said: "We are short at the moment so it's good to have him back."