Premier League: Arsene Wenger full of praise for Arsenal's defence after win over Fulham
Arsene Wenger praised Arsenal's defence after their 2-0 home win against Fulham on Saturday in the Premier League.
Last Updated: 19/01/14 10:23am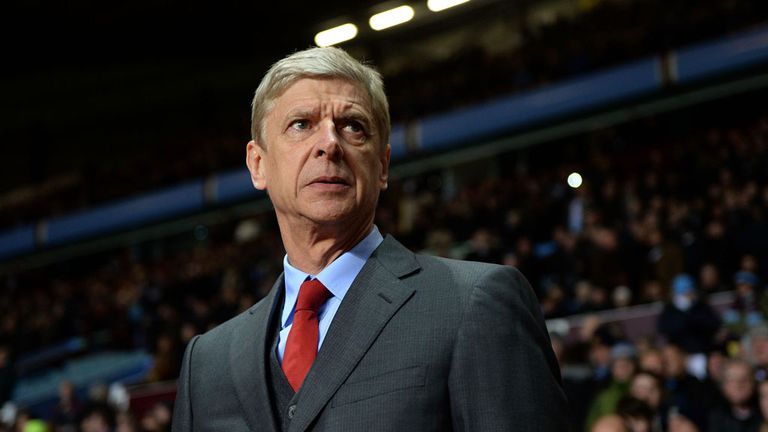 Two second-half goals from Santi Cazorla secured the points for Wenger's men and ensured they remained at the top of the Premier League table.
Speaking to Sky Sports after the game though, Wenger reserved special praise for his defenders.
Wenger said: "Defensively we did really well today.
"We were one paced in the first half and then Cazorla delivered two excellent goals and everyone is happy. In the second period it appeared to be a matter of time.
"Santi has missed a large part of the season but he is free from pain in his ankle now and we are seeing what a great player he is.
"Stability though is vital and we have to be patient going forward and that is why I believe our defenders deserve credit."
Arsenal sit top of the Premier League and Wenger thinks his team will remain in the race for the title until the end of the season.
Wenger added: "It is a nice pressure being in the top four but we can live with that and focus on our performances."
Midfielder Jack Wilshere was pleased with the Gunners' patience in breaking down a stubborn Fulham.
"We've had a few games like that here this season where teams have come here and tried to stop us from playing but we've shown once again we can break anyone down by being patient," he said.
"We know we are going to create chances and Santi came up with the goods today.
"We're still top of the league and that gives us good confidence and we'll look forward now.
"We know we are going to be able to score goals, it's just a matter of putting the ball in the net and being tight at the back, which we've done this season so hopefully we can continue."