Arsene Wenger: Chelsea are selling Juan Mata because of Financial Fair Play
Juan Mata's impending sale to Manchester United is a sign Financial Fair Play is working, according to Arsene Wenger.
Last Updated: 24/01/14 9:06am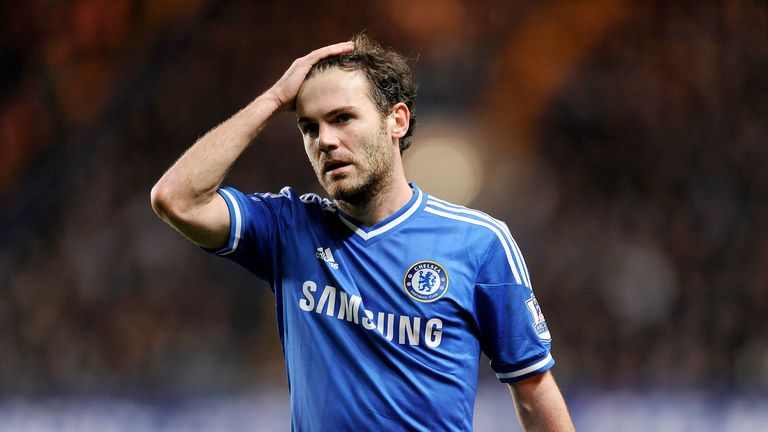 Chelsea have sanctioned the mid-season sale of Mata - the club's player of the year in each of the past two years - despite the fact the deal will significantly strengthen a Premier League rival.
The Spain midfielder cannot face Chelsea this season - Jose Mourinho's side have played United twice already - but could yet affect the results of the club's title rivals.
Wenger takes issue with the rules which allow such unevenness but believes the deal is less down to astute timing and more do to with balancing the books to stay in line with UEFA rules.
"I think it is a purely financial reason," he said. "That is the first time I come to that conclusion with Chelsea.
"It means somewhere that Chelsea changes philosophy and they want to get on line with financial fair play. For me that is the main reason, and that is a good thing.
"We didn't need the rules of financial fair play to be dictated to us because we imposed it on ourselves, like what should be the case for everybody.
"It is difficult because you fight with a gun against people with a tank. Today, everybody now fights on more even ground.
"Chelsea sold Mata because they had plenty of players who are very young - Eden Hazard, Oscar, Ramires, David Luiz, they are young. They are not in a big need to buy.
"They had a surplus with Mata, so they sold him to Manchester United - yes it is a surprise, but they got a good price."
Kevin de Bruyne has also left Stamford Bridge this month, while Mohamed Salah and Nemanja Matic have come in.