World Cup: Alex Oxlade-Chamberlain keen to contribute to get on the plane to Brazil
Arsenal's Alex Oxlade-Chamberlain is eager to make an impact on his return from injury to book his World Cup place.
Last Updated: 01/05/14 9:27am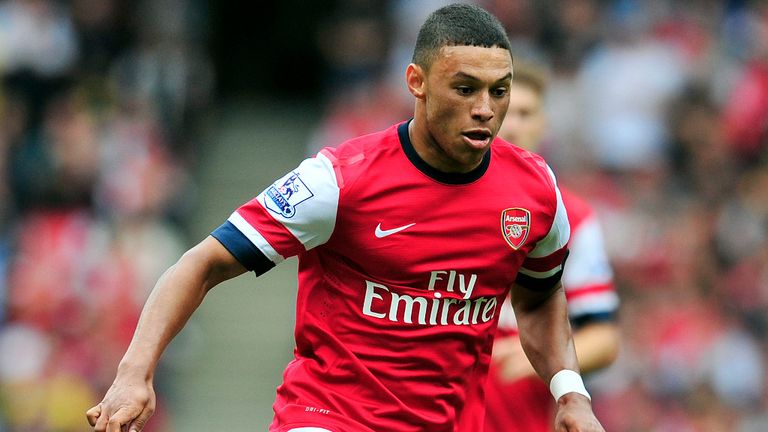 Oxlade-Chamberlain is ready to return to the Arsenal team after sitting on the sidelines for five months. He tore his cruciate ligament on the opening day of the season against Aston Villa.
He told The Sun: "To get a serious injury on the first day of the season after all the hard preparation work of the summer was obviously frustrating and hugely disappointing.
"But the way the boys have been playing this season inspired me to work hard on my rehab and get back as soon as possible."
The Arsenal midfielder will be going back to his old stomping ground tonight, as the Gunners face Southampton at St Mary's stadium.
Oxlade-Chamberlain added: "I didn't realise how bad the injury was at first. I thought it was just a dead leg and it was only a couple of days later that we knew it was much more serious than that.
"I had a grade two tear in my posterior cruciate but fortunately I hadn't ruptured the cartilage so I didn't need surgery.
"When you're told you've damaged your cruciate you naturally fear the worst but once I'd spoken to the medical specialists, I knew it was simply a matter of time before they fixed the problem.
"One of the things that kept me going during the rehab was seeing the team playing so well and knowing that we would be challenging for trophies this season."
The Gunners lead the Premier League and are in terrific form, having won the last five games on the bounce.
"It's a huge year for us and I'm determined to play my part in the run-in and hopefully add something different to the team," he added.
"And, of course, at the end of the season there is the possibility of going to the World Cup with England, which is another thing motivating me.
"The game against Coventry the other night was also my first chance to play with Mesut Ozil and it's a dream to have him as a team-mate.
"I didn't realise quite how much of an assist-machine he is until I was watching the Ballon d'Or the other week and they were showing all of Cristiano Ronaldo's goals.
"Mesut passed him the ball for nearly all of those goals and Ronaldo will admit that he wouldn't have been able to do what he did without Ozil's help."
A victory against the Saints will ensure Arsene Wenger's men remain at the top of the table and Oxlade-Chamberlain said: "We need to believe we are going to get three points from every game.
"Even if we're not playing pretty football we still believe we will find a way to win. That is something we've added to our game this season and it will be really important in the run-in.
"I spent 10 years at Southampton and the place is like a second home to me. They built me as a player and I always love going back there.
"I thought I might not be fit for this game so I'm really pleased to be back in the squad because I know Southampton are going to be a massive threat to us."