Mikel Arteta says Arsenal cannot afford to feel sorry for themselves
Arsenal midfielder Mikel Arteta says the team are determined to overcome their current injury problems.
Last Updated: 29/01/14 3:58pm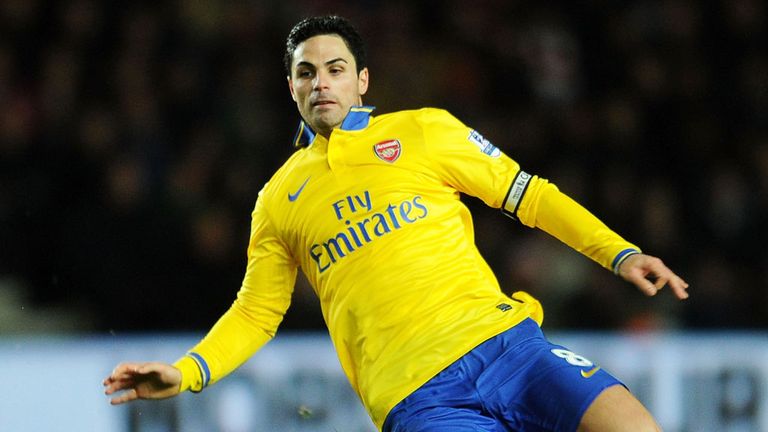 The Gunners have a tough fixture list in February and are beginning to run low on midfielders at the wrong moment.
And Mathieu Flamini will now have to serve a four-game ban after he was shown a straight red card during Tuesday night's 2-2 draw at Southampton.
Aaron Ramsey and Jack Wilshere were already on the sidelines but Arteta, only just back to fitness himself, says Arsenal cannot afford to feel sorry for themselves about their lack of numbers.
"That happens and we have to deal with it," said the Spaniard.
"The schedule is really busy now and we have some really tough games coming up in the next two weeks so we have to deal with it and do our best.
"That is one problem that we have had in the last few weeks. We have had a lot of injuries, losing Theo Walcott for a long time, Alex Oxlade-Chamberlain just coming back, too many.
"Tomas Rosicky, as well, was out for a couple of weeks with his nose, so we are a bit short at the moment, but hopefully we can get people back.
"But there is a long way to go. Everyone is going to drop points and some will do so at Southampton, because it is a very tough place to come. Hopefully, we will be fine."