Arsenal manager Arsene Wenger credits Crystal Palace counterpart Tony Pulis
Arsenal manager Arsene Wenger has credited Crystal Palace counterpart Tony Pulis ahead of Sunday's clash.
Last Updated: 02/02/14 3:07pm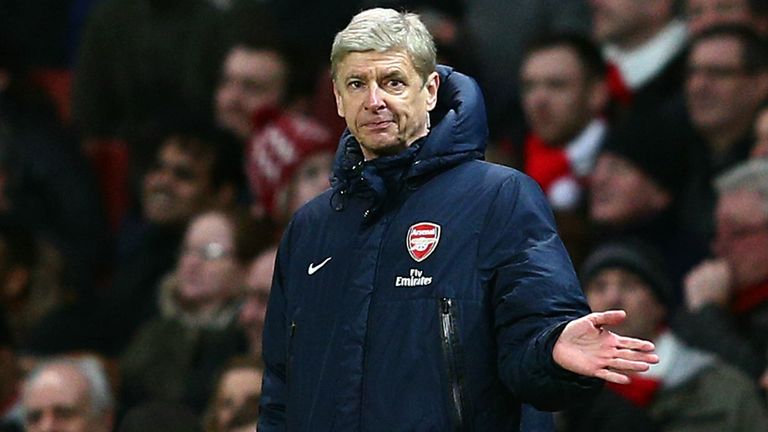 While the Gunners have spent the majority of 2014 top of the Premier League, Pulis has been edging the Eagles towards safety at the other end of the table having taken the reins on November 23.
Wenger said of the upturn in form under Pulis, which has seen Palace claw their way four points clear of the relegation zone in 14th: "He has done a marvellous job.
"I must honestly say when he took that job, I thought 'my friend, you take an impossible job there', but he has turned it around and deserves a lot of credit for that."
On his own side's Premier League prospects, Wenger added: "We are one point behind Man City, we have 15 games to make a difference with them.
"I believe we have our chances and what is even more important is we are fully committed to play our chances with full belief. I am convinced we can do it."
German defender Per Mertesacker is relishing every game as the Gunners fight for honours on three fronts, adding on Arsenal Player: "February could be the season-defining month with a lot of crucial games coming up.
"[We have] big clashes against Liverpool in the FA Cup, against Bayern Munich and big games in the Premier League. So February is going to be the crucial month of this season in defining how we do."